Find below the customer service details of Realme TV. Besides contact details, the page also offers a brief overview of the company.
Head Office (India)
Realme Mobile Telecommunications
SREI, Level 5,
Maruti Udyog Sector 18,
Plot 14-A, Anath Road,
Gurgaon 122008
Customer Service
Phone: 1 800 102 2777
Email: [email protected]
_____
About Realme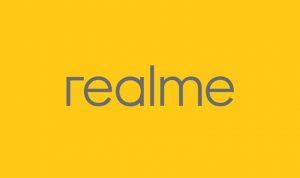 Realme, styled as realme, is a manufacturer of smartphones, smart TVs, smartwatches, fitness bands, and more. Headquartered in Beijing, China, the company was founded in 2018. Sky Li, the founder of Realme, earlier served as the vice president of Oppo. Realme was a sub-brand of Oppo, when OPPO Real appeared in China back in 2010. Realme got established as an independent brand on Weibo in 2018, when Li, the former VP and the head of Oppo's overseas department, announced his resignation and decided to take the helms of the company. Realme initially focused on developing smartphones with optimum performance and stylish design for the Indian markets. The company aimed to make smartphones affordable to a larger market of young people. The brand took off extremely well in the Indian market with each launch catering to an optimistic and enthusiastic audience who looked forward to Realme offerings. It was crowned the number one emerging brand in India in 2018. The following year, r=Realme held its first conference in China to officially launch its presence into the Chinese market while launching Realme X, Realme X Master Edition, and Realme X Lite. The year 2019 was when the brand announced its entry into the European market as well. In April 2020, Realme enjoyed a user base of 2.1 crore users, and the company reportedly made a revenue of Rs 15,000 crores.
One of the major feats of the company in the Indian market is its launch of smart TVs. The first smart TV started big with some significant features and thousands of takers. Realme TV came with a bright display of up to 400 nits, Dolby audio stereo speakers, and is powered by a MediaTek processor. Realme entered the television segment in India when its competitor Xiaomi made a startling dive into the TV space. Realme TV comes in two sizes. A 32-inch version is priced at 12999 and another 43-inch version that is priced at 21999. These affordable smart TV's flaunt an LED display panel. The 32-inch variant has a resolution of 1366×768 pixels, and the 43-inch version has a resolution of 1920 x 1080 pixels. The screen ratio stands at 16:9, and the refresh rate gets maxed out on 60Hz.
The features of Realme TVs are a real catch when it comes to affordability. Each purchase gives the customer access to free 6-month YouTube Premium membership. Realme is giving a one-year warranty on television and an additional warranty for another year on the panel. The television is available on the official website of Realme and even on Flipkart. Customers can easily order the TV variant of their choice after paying online on any of the mentioned websites. Each purchase entitles you to a 48-hour installation, which is free of charge. Realme has robust customer service, and if you are having any queries regarding Realme smart TV, you can reach the support via an email or a phone call.