Find below customer service details of Racold India. Besides contact details, the page also offers a brief overview of the company.
Head Office
Ariston Thermo India
2nd Floor, Eastern Wing, Nyati Unitree,
Nagar Road, Yerwada, Pune 411006
Support
Phone: 1860 425 2288
Email: [email protected]
______
About Racold India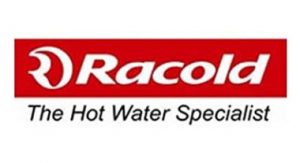 Racold is a popular water heater brand in India that is part of Ariston Thermo. The country's largest water heating solutions provider, Racold is known for its range of premium quality geysers that stand out for its design and performance. It includes electric, tankless, solar, gas water heaters and heat pumps. Most of the products are energy efficient and are rated 5-star. Just recently it added a feather to its cap by winning the coveted "Superbrands 2019" award. It has won several recognition for its innovation, design and technology. Besides water heating products, Racold offers customised solutions for industrial, healthcare and educational institutions.
New customers can purchase Racold products from an authorised store of official outlet nearest to their address. The store locator on the website has contact details of dealers across Assam, Chandigarh, Delhi, Karnataka, Kerala, Madhya Pradesh, Maharashtra, Orissa, Rajasthan, Uttar Pradesh and West Bengal. For an overview of the products you can request for a catalog on phone or browse the product pages on the website.
The current catalog includes electric instant geyser, electric storage geyser, gas geyser, solar geyser and heat pump geyser. They come in different capacity and color. Some of the popular models to mention include Pronto Stylo, Pronto Neo, Pronto Stylo Duronox, Omnis WiFi, Omnis Lux, Omnis Lux Plus, Andris Lux Plus, Andris Slim, Andris Uno, Platinum Plus, Classico Swift, Classico, CDR and Aures Pro. Most products come with an Italian design, intelligent power saver feature and fast heating. You can read the description along with key features on the website.
Most Racold products carry a warranty of two years. The purchase documents come with a warranty card that has details of same. If you have purchased a product recently, you can call the Racold helpine to request for installation. For support related to manufacturing defects, you will need to approach a service center at your city. You can locate a service center on the website. It is advised to register your product online to keep a track of purchase and warranty. For complaints or queries on payment, warranty, service center, or others, reach the Racold India support.