Contact Public Security Forces: Find below customer service details of Public Security Forces, Bahrain, including phone and email. Besides contact details, the page also offers a brief overview of the police force.
Head Office
P.O Box 13, Manama,
Kingdom of Bahrain
Manama, Bahrain
Customer Service
Phone: 999 (emergency)
Phone: 199 (report accidents)
Phone: 8008008 (general)
Phone: +973 17239342 / 17239300 (GDCD)
Phone: 80008001 (GDCD)
Phone: 17572222 (Ministry of Interior)
Phone: 17872287 (General Directorate of Traffic)
Phone: 17870302 (Women Police)
Phone: 17681043 (Juvenile Care Centre)
Email: [email protected] (General Directorate of Civil Defense)
Email: [email protected] (Ministry of Interior)
Police Directorates
Phone: 17291555 (Capital Governorate)
Phone: 17258210 (Nuaim)
Phone: 17728229 (Um Al Hassam)
Phone: 17390185 (Muharraq)
Phone: 17337000 (Hala)
Phone: 17320045 (Busaiteen)
Phone: 17671212 (Hidd)
Phone: 17403111 (Northern Governorate)
Phone: 17418444 (Northern Hamad Town)
Phone: 17430300 (Southern Hamad Town)
Phone: 17699933 (Budaiya)
Phone: 17664606 (Southern Governorate)
Phone: 17631211 (Zallaq)
Phone: 17796555 (King Fahad Causeway Police Directorate)
____
About Public Security Forces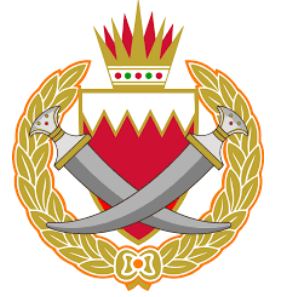 The Public Security Forces (PSF) is responsible for maintaining law and order in the Kingdom of Bahrain. The force is managed by the Ministry of Interior, Government of Bahrain. Formed in the year 1961, the force was formerly popular as the Bahrain Police.
The administrative divisions are categorised into four – Manama, Muharraq, Shamaliyah and Junubiyah. The key divisions under PSF include The Special Forces Department, The Special Protections Department, The Counter Terrorism Centre, The General Directorate of Guards, The Traffic Police, The Operations Department and The Coast Guard. Headquartered at Diwan Fort, Manama, the PSF trains recruits and staff at the Royal Academy of Police.
The Ministry of Interior's responsibility to implement the security and safety of citizens is taken care by the General Directorate of Civil Defense. The GDCD works round the clock for the protection of lives and property of residents in the country. For more information on the GDCD or other key departments, you can visit the Ministry of Interior's official website here. Visitors to the website can also avail a range of e-services. It includes applying for visa, residence permit, passport, driving license renewal, vehicle insurance, or others. There is also a complaints form to report an incident or simply provide feedback. For more information or queries on police stations, forms, reporting crime, or others, reach the Public Security Forces support.