Contact ProRealTime: Find below customer service details of ProRealTime.com, including phone and email. Besides contact details, the page also offers a brief overview of the company. Reach the customer service below for support, complaints or feedback.
Head Office
ProRealTime SAS
30 avenue Edouard Belin
92500 Rueil-Malmaison
France
Customer Service
Phone: +44 (0)20 3617 5704
Email: [email protected]
____
About ProRealTime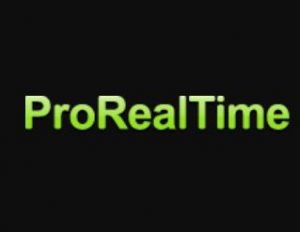 ProRealTime is a popular charting software for technical analysis and trading. Launched in 2001, ProRealTime boasts of more than 666,000 users worldwide. It supports 415,600+ financial instruments and offers access to multi-charts, 100+ indicators, real-time data, market scan, trend detection and automatic drawing of support and resistance lines. You can create a free account to access the software with end of day data. You might need to upgrade to receive real time and intraday data. ProRealTime apparently invests more than 1mn Euros each year to bring the best and fastest data possible. It is directly connected to many of the largest exchanges, and has two separate datafeeds and data centers
The intuitive trading interface is packed with features, even allowing traders to place and manage orders directly from the charts. Both real trading and simulated trading are available. Additionally, one can enable automatic trading and backtest trading systems. Users can also read realtime financial news, create personal indicators and compare securities. You can trade on stocks, futures, forex, CFDs, gold/silver, commodities, options and bonds. Trading can be done on the web or by installing ProRealTime on computers. As and when new features are released, the updates will automatically be loaded on to the software.
Free registration gives you unlimited access to ProRealTime on web and mobile version. You further get two weeks free trial on real time market data. There are dozens of help videos to guide you with the features. If looking for a license, you have a standard software license and premium software license. Both come with monthly recurring, half yearly or annual plans. You can further choose from the real time and intraday markets. Options include major forex pairs & crypto, 120 forex pairs, Dow Jones Indices, NASDAQ, S&P indices, STOXX indices, German indices, Spanish indices, Italia indices, London Stock Exchange, COMEX, EUREX, CBOT, to name a few.
For those who love automatic trading, you can now executive buy and sell orders with your favourite investment strategy. The server-side execution protects you from any failures. You enjoy faster and reliable execution. For more information or queries on account opening, technical support, cancellation, or others, reach the ProRealTime support.