Contact ProClip USA: Find below customer service details of ProClip USA, including phone and email. Besides contact details, the page also offers a brief overview of the company. Reach the customer service below for support, complaints or feedback.
Head Office
ProClip USA
4915 Voges Rd.,
Madison, WI 53718
United States
Customer Service
Email: [email protected]
Phone: +1 800-296-3212
Phone: 800-292-2210
____
About ProClip USA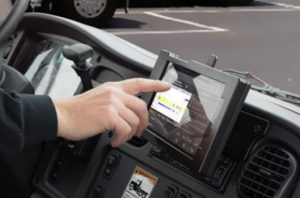 ProClip USA is a consumer electronics firm founded by Ebbe Johansson in 2004. The company manufactures and sells mounts and device holders for smartphones, tablets and navigation systems. There are more than 6,000 vehicle mounts and devices holders sold across 30 countries. Headquartered at Madison, Wisconsin, ProClip USA is also the exclusive distributor of Brodit in-vehicle device mounting solutions.
You can locate a retail outlet to purchase ProClip products on the website. If you enjoy e-shopping, you can also pick a device holder or mounting base on the online shop. You can find device holders for iPhone, Samsung, Google, LG, Samsung, iPad and Motorola. Besides phones and tablets, you have device holders for mobile printers, GPS and satellite radio.
As for mounting bases, you can find one for vehicle dashboard, pedestal, suction cup or headrest. There are also bases for home, office, bicycle, motorcycle, boat and airplane. The accessories list consist of extension plates, locking move clips, sliding power blocks and tilt swivels.
Purchases on the website can be done using Visa, MasterCard, American Express or PayPal. There are standard as well as express shipping options. ProClip also offers international shipping for non-US customers. ProClip has a 30-day return policy. A full refund will offered should you return the product. For more information or queries on payment, activation, cancellation, or others, reach the ProClip USA customer service.