Find below customer service details of Powerball. Besides contact details, the page also offers a brief overview of the lottery company.
Head Office
Multi-State Lottery Association
4400 Northwest Urbandale
Drive Urbandale, IA 50322
United States
Gambling Assistance
Phone: 1-800-522-4700 (US gambling hotline)
State Support
Phone: 480-921-4400 (Arizona)
Phone: 501-683-2000 (Arkansas)
Phone: 1-800-999-2959 (Colorado)
Phone: 860-713-2700 (Connecticut)
Phone: 850-487-7787 (Florida)
Phone: 1-800-955-6886 (Indiana)
Phone: 208-334-4656 (Idaho)
Phone: 1-800-544-WINS/9467 (Kansas)
Phone: 877-789-4532 (Kentucky)
Phone: 225-297-2000 (Louisiana)
Phone: 800-452-8777 (Maine)
Phone: 855-946-4667 (Mississippi)
Phone: 505-342-7600 (New Mexico)
Phone: 518-388-3300 (New York)
Phone: 1-877-635-6886 (North Dakota)
Phone: 405 522 7700 (Oklahoma)
Phone: 1-833-530-7529 (Pennsylvania)
Phone: 800-375-6886 (Texas)
Phone: 1-615-324-6500 (Tennessee)
Phone: 1-608-266-7777 (Wisconsin)
Phone: 800-982-2274 (West Virginia)
_______
About Powerball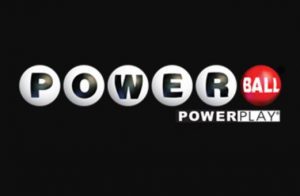 Powerball is a lotto game that offers jackpots worth millions of dollars and cash prizes. Launched in 1992, the American multi-state lottery game is owned and operated by the Multi-State Lottery Association. Currently, the game is available in 45 states across the US, besides the District of Columbia and Puerto Rico. The jackpots start at $40 million. They increase by minimum $10 million per draw. The jackpot is divided equally among all winners.
In 2016, Powerball released the largest lottery jackpot in history. The jackpot worth $1.5bn was shared by three ticket holders. According to the Powerball website, the overall odds of winning a prize are 1 in 24.9. And for jackpots, the odds are 1 in 292.2 million. The website also states that about 50% of a ticket sale goes to fund prizes and 35% of sales go for causes supported by lotteries. Besides Powerball, the Association's other games include Lotto America, 2by2, MegaHits and Hot Lotto.
To play the draw game, one will need to buy a ticket that costs $2 or $3 if choosing Power Play. One ticket can be used for up to 10 consecutive drawing dates. Players have to mark the multi draw box on selection slip for same. Tickets are purchased through lottery retailers and vending machines. As for how the game is played, ticket holders have to select five white ball numbers from 1 to 69 and then choose one red Powerball number from 1 to 26. To win the jackpot, players will have to match all five white balls as well as the red Powerball. If you could match only five white balls, you still have a large cash prize waiting. Cash prizes are also won on four or three white balls with powerball.
It's not just the jackpot that draws many to this game, but also the cash prizes worth between $4 and $2,000,000 that are awarded in every drawing. The value of the prize is based on the numbers a player has guessed correctly. Players have 180 days to make a claim. If a ticket has expired, it cannot be redeemed even if it has won. The two-drum lottery game has a user-friendly website where winning numbers are published. The website also publishes locations where it has offices. In some states, you must be 21 or older to purchase or redeem tickets.
Ticket holders must redeem their winning tickets in the state which they are sold. The drawings are held every Wednesday and Saturday. If you have won a prize of less than $600, you can redeem same at any retailer outlet or office. For prizes of more than $600 value, a claim form must be submitted along with the ticket. If you won the jackpot, you are advised to take the ticket to the headquarters. Jackpot winners can choose for one-lumpsum prize or for annuity. Players can check if they have won online, via the ticket scanner and by calling the customer support. Do not fall for email scams that inform you have won a prize. The Powerball lotteries do not ask for paying a fee or will neither contact via email or telephone. Struggling with Powerball or gambling? The National Council on Problem Gambling (NCPG) has set up a helpline to assist problem gamblers and their families. The number is published at the top of this page.