Find below the customer service details of Porsche. Besides contact details, the page also offers a brief overview of the luxury car manufacturer.
Head Office
Porsche AG
Porscheplatz 1
D – 70435 Stuttgart
Phone: (0711) 911 – 0

Customer Service
Phone: +44 3457 911 911 (UK)
Phone: 1-800-767-7243 (US)
Phone: 1-866-321-2933(Canada)
Phone: 4008205911 (China)
Email: [email protected] (UK support)
Email: [email protected] (Canada support)
_____
About Porsche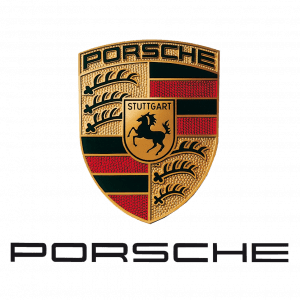 One of the most well-known car manufacturers in the world, Porsche is a Germany based automobile manufacturer, headquartered in Stuttgart. Owned by Volkswagen, the company's initial interest lied not with manufacturing but with motor vehicle development work and consulting. Volkswagen approached the company for the first time and soon rolled out the widely-adored Beetle. Later the company would go on to use many components from the same model to build Porsche 64. Porsche claims to make the highest profit per unit in the entire world, and has been awarded as the "most prestigious automobile brand". Porsche has been able to leave its mark on the automobile industry by developing luxury cars that are reliable, versatile and mesmerizing. This tradition was mirrored into the building of their very famous car Porsche 911, which has been officially named as "Germany's most reliable car". Porsche has also left a mark on the race car industry. It is the world's largest race car manufacturer as well.
What has been a point of fascination with many is the fact that Porsche was the first brand to launch an electric car 110 years ago! Granted the car ran on 1800 kg lead-acid battery, but the Lohner-Porsche was nothing short of a historic feat. The fact that one of the most revered racing cars in the world came from Porsche comes as no surprise. Porsche 917 or 911 have been world favourites ever since. It was Porsche 917 which gave the company their first 24 hours Le Mans win. When it comes to racing, Porsche sports cars have had a whopping twenty-four thousand wins in their bag. Porsche was way ahead of the game ever since it was founded. It was one of the first car manufacturers to understand that smaller size meant faster cars. While Porsche is a big name in the automobile sector, it has designed fascinating tractors of splendid built. As of today, Porsche designs forklifts as well. They started designing forklifts in the 80s and have continued to do so till date. They have won multiple awards for their forklift designs.
Porsche operates more than 122 operational plants in 20 European countries. Apart from that, Porsche has 11 plants in America, Asia and Africa. Owning more than 7000 patents, the company has more than 650 dealerships across the globe. The largest dealership is located in South Africa. Among the very famous Porsche cars are Porsche 911, Porsche Cayenne, Porsche Panamera, Porsche Macan, Porsche Boxster and Porsche Cayman. Porsche Macan is one of the best-selling models of the company. What is interesting is that Porsche sells most of its cars in China. This car manufacturer has garnered a positive reputation throughout the world. By manufacturing cars of absolute quality and by innovating constantly, Porsche has carved a niche for itself across the globe. Visit the official website to locate a dealer, purchase parts/accessories or for contact details of service centers.