Contact Pola: Find below customer service details of Pola, Japanese, including phone and email. Besides contact details, the page also offers a brief overview of the cosmetics company. Reach the customer service below for support, complaints or feedback.
Head Office
2-2-3 Nishigotanda,
Shinagawa-ku,
Tokyo 141-8523 Japan
Customer Service
Phone: 0120 366 466
Email: nil
_____
About Pola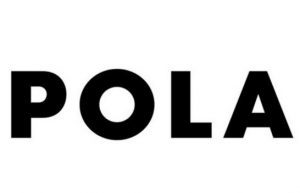 Pola is a Japanese beauty product company that has its unique selling point at offering a personalized experience for each customer. It is a beauty care company that has grown beyond selling cosmetics and has beauty directors across the country who are trained beauty practitioners strengthened by Pola's advanced technology and consultation methodology. Each customer gets a direct consultation with a Pola beauty specialist and after due analysis of skin type, lifestyle and requirement, and then a recommendation is made specifically for them. This way, the customer gets the best product suited to their needs. The personalized approach has paid rich dividends to Pola and it is now a name to reckon with in Japanese beauty circles.
Pola has a wide range of cosmetics and skin care products to suit every skin type. From lipsticks, to mascaras, eye makeup, blushes and base make ups, every type of product to get that clear glamorous look is available with Pola. Their range of skin care nourishes the skin from inside and gives a glow to every user. Versican, their skin care cream uses the bioactive theory to maximize the power of the skin and keep it elastic. The range includes BA cleansing cream, wash, lotion, milk and cream. The beauty supplements in tablet and liquid form with "Ch-A extract", strengthens the core and invigorates the skin. Nourishing moisturizers and serums come in a range of tints and for day and night use. Pola also has both powder and cream foundations to seal in makeup and provide a smooth base for your makeup.
Along with cosmetics and beauty care, Pola has beauty accessories like brushes and applicators. Pola's ten shade color palette is lush and varied and includes lipsticks in matt and gloss finish, lip liners, eye palettes in single and multiple combinations in shimmer and pearl finishes in colours such as coral, red, brown, deep rose, pink, brown, maroon and fuchsia. Eyebrow pencils are available in soft and sharp lines to accentuate the natural eye contours. Mascaras are in blacks, blues, browns and shimmers provide a multitude of options to make eyelashes appear longer and thicker.
Shoppers can visit any of the 60+ Pola shops across major department chains. For those who love online shopping, you can head to the estore where you can shop from a wide range of categories. The product pages have all details of the ingredients, usage and price. Product categories include Skin Care, Hair Care, Body Cars, Food & Drinks, to name a few. For more information or queries on store locations, payment, cancellation, refund, or others, reach the Pola support.