Contact Plitvice Lakes National Park: Find below support details of Plitvice Lakes National Park, Croatia, including phone and email. Besides contact details, the page also offers a brief overview of the
Address
Dr. Ivo Pevalek Scientific Research Centre
Josipa Jovi?a 19
53231 Plitvi?ka Jezera
Croatia
Support
Phone: +385 (0)53 751 014
Phone: +385 (0)53 751 015
Email: [email protected]
_____
About Plitvice Lakes National Park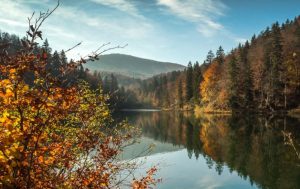 One of the oldest and largest national parks in the Republic of Croatia is Plitvice Lakes National Park which is situated in the picturesque mountainous region between the Mala Kapela range and the Li?ka Plješivica range. The 300 square kilometer park abounds with such beautiful natural flora and fauna and has tufa barriers that create the lakes, putting it on the UNESCO World Heritage List. The Park has bountiful forest vegetation, grasslands and of course the lakes which give it the name. Though the lakes cover just a miniscule part of the Plitvice Lakes National Park, their unique formation make them the cynosure of all eyes. Comprising of 16 major lakes and many smaller ones, they culminate in a breathtakingly beautiful cascading waterfall.
Open to visitors around the year, Plitvice Lakes National Park is a haven for hikers who can choose seven routes to tour the lakes and take one of four hiking trails to explore the pristine surroundings. There are marked trails for visitors to follow and they are expected to maintain a high degree of cleanliness and discipline and ensure that they leave the park as unlittered as they found it. Visitors are also not supposed to feed animals, swim in the lakes, take souvenirs of natural origin, tray off the marked trails or litter the park. Visitors to the park are also advised to wear appropriate clothing and weather protective gear to stay safe.
The lake has many activities for visitors such as touring the lake, skiing, sleighing, cycling, horseback riding, kayaking, rafting or zip lining. The website provides all necessary information required for the tourists. The Plitvice Lakes National Park is open through the year but might have shortened hours during the winter and many facilities might be closed and accommodation is also limited, so depending on the season you plan your visit, you should check for park hours of operation. Tickets start from HRK 60 for adults and HRK 50 for children. Students get a discount on producing their IDs and there are special offers for groups. A ticket includes a ride in a sightseeing vehicle, a boat ride, use of wash rooms, accident insurance and entry to all trails and hiking paths in the park. Guided tours are also available for groups and available in six international languages. For more information or queries on events, tickets, tours, hotels, parking, or others, reach the park's support.