Find below the customer service details of Plex. Besides contact details, the page also offers a brief overview of the streaming service.
Head Office
49 N Santa Cruz Ave,
Los Gatos, California,
95030, United States
Customer Service
Email: [email protected]
Web: Support
_____
About Plex TV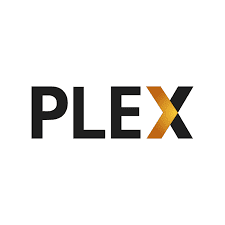 Plex is an international streaming service that is gaining traction for providing ad-free content. The streaming service showcases content from various platforms such as Crackle, Warner Bros., MGM, Endemol Shine Group, Lionsgate and Legendary. Plex also acts as a client-server media player and or an ancillary software suite. When used as a desktop application, Plex performs the task of organising video, audio and photos. The videos, audios and photos are available for other users to play, view or download. Plex offers a two-tier service. The free plan allows users to share their multimedia content with their collection of devices as well as those of their friends. Plex Pier, on the other hand, is the paid ad-free service, which allows the user to sync their devices with mobile devices. Developed by Elan Feingold in December 2007, Plex began as a freeware hobby project. After their initial release in the year 2008, Plex came into the spotlight.
On their website, a user can stream over 100 free channels. The services also allow the users to record local shows, news and sports. Viewers can stream over 20,000 free on-demand movies and shows. In addition to the above features, users can allow other users to stream their content. This ensures sharing of music, photos, movies and TV shows from those across the continents. One can create a free online account by simply logging on to the website. The next step is to download the Plex application on to device. Recently, the service has introduced Plex Arcade, which allows the user to play dozens of Atari classics plus their collection of games. The Plex application is downloadable across all the platforms. The applications are highly rated on Google Play, App Store and Roku. On the Play Store alone, the app has received an impressive rating of 4.2 stars and is rated by more than a hundred thousand users.
Plex users can watch on-demand movies, TV shows, podcasts, web shows and news. Under live TV, you can stream over 100 channels for free. Not only can you watch, but also record local shows and sports. As for the catalog of movies, you can find more than 20,000 on-demand movies and shows. You can use the search to get your favourite title or access the top picks and award winners on the dashboard. If you are a free member, you can enjoy a host of features by upgrading to premium account. There are monthly, annual and lifetime subscriptions. Payment can be made using any major credit card. Existing users can view and manage their subscription by signing into their account. You can also cancel the subscription there without having to reach the Plex support.