Find below customer service details of Plaza Premium Lounge, India. Besides contact details, the page also offers a brief overview of the airport lounge company.
Head Office
Plaza Premium Lounge Management Ltd,
8/F Commercial Building,
Airport Freight Forwarding Centre,
2 Chun Wan Road, Lantau, Hong Kong
Customer Service
Email: [email protected]
Email: [email protected]
______
About Plaza Premium Lounge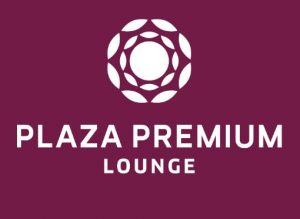 The leading lounge operator Plaza Premium Group has presence in over 44 international airports around the world. Each year it serves 14 million passengers through its network of lounges at Hong Kong, China, Taiwan, Australia, Indonesia, Malaysia, Singapore, Brazil, Italy, UK, Saudi Arabia and UAE. In India, Plaza Premium Group began operations in the year 2008. It's first lounge was opened in Hyderabad. In 2010, it opened another lounge in New Delhi. Later other cities like Bengaluru and Ahmedabad followed. There are close to 16 lounges today, located strategically around departure and arrival terminals. There are lounges at both domestic and international terminals.
Fliers access the Plaza Premium lounge for comfortable seating, sumptuous food, irresistible beverage selection, private resting suites and complimentary WiFi. In addition to its own, the parent organisation also manages lounges of SkyTeam alliance, Singapore Airlines, Cathay Pacific, Lufthansa and Thai Airways. Founded by Song Hoi-see, other brands part of the family include Airport Dining, Allways VIP Meet & Greet Service and transit hotel chain called Aerotel. If planning to explore the Plaza Premium Lounge, you can find out the locations on the website.
In New Delhi, you can find the lounge at the domestic departure of terminal 1, domestic arrival of Terminal 1, domestic departure at Terminal 2, Level 3 – international departure at Terminal 3, Level 4 – international departure at Terminal 3, international arrival at Terminal 3, and domestic arrival at Terminal 3. When flying through Sardar Vallabhbhai Patel International Airport, you can locate the Plaza Premium Lounge at domestic departure of Terminal 1 and international departure of Terminal 2. And at the Rajiv Gandhi International Airport in Hyderabad, you will find the lounge at the international departure and domestic departure.
Most of the lounges are open 24 hours of the day. And the lounge amenities includr charging station, food/beverage, meeting room, shower facilities, television access, rest area and spa/massage services. You also can browse Internet through the free WiFi. To access the lounge, you can book your visit online by selecting time, number of adults and length of stay. All booking must be made at least one hour in advance. The lounge's operation hours and prices vary by location. Fliers can also book shower, private relaxation area and massage. Before paying and confirming a booking, do check the lounge location at your terminal. You can write to the customer support team to make changes or to cancel your booking.
Do carry the print out of the booking confirmation when visiting the lounge. Infants below 2 years old do not need a booking. Children between 2 and 11 enjoy a discounted rate. Individuals holding partner bank credit cards and travel passes can access the lounge for free. Plaza Premium Lounge partners with leading banks such as Affin Bank, HSBC, Maybank, RHB Bank and Yuanta Bank. Travel passes from Collinson Group, Diners Club, Dragon Pass, Lounge Club and Priority Pass are accepted. Do check with the bank and card provider to see if your card provides access to Plaza lounges.