Find below the customer service details of Ping An Insurance. Besides contact details, the page also offers a brief overview of the company.
Head Office
Ping An Finance,
Center No. 5033
Yitian Road Futian,
District Shenzhen,
518033 China
Customer Service
Phone: 95511
Phone: +86 400 88 33663
Email: [email protected]
_______
About Ping An Insurance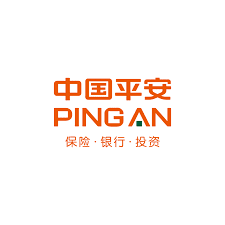 Also known as Ping An of China, Ping An Insurance Group was established in 1988, in Shenzhen. This Chinese conglomerate primarily deals in banking, insurance and other financial services. The literal meaning of Ping An is "safe and well". The shares of the group are listed on the Hong Kong Stock Exchange and Shanghai Stock Exchange. The group strives to become a world-class personal finance service provider and has been rigorously following the vision of being 'driven by technology'. The company appeared on the Forbes Global 2000 list and Fortune Global 500 list and ranked 7th and 29th respectively. Ping An also ranked 9th in the WPP Millward Brown's 'Top 100 most valuable Chinese brands'. The group is among the top fifty companies on the SSE. Ping An insurance is the largest insurer in China recording a gross premium income of $107 billion in 2018. The market capitalisation of the group stood at $220 billion in 2019. With numbers like this, the company undoubtedly is among the top players in the segment globally. The group was selected for the DJSI (Dow Jones Sustainability Emerging Markets Index). The group is also licensed to offer a full suite of personal financial services which includes, securities, insurance, trusts, and financial leasing.
The group invests 1% of its total revenues into its research and development. Enthusiastic about the contribution of AI, Blockchain and cloud computing in finance, Ping An Insurance is vying to introduce the same in full capacity, to improve its ecosystem. The recent feat in this pursuit is the launch of Healthtech and Fintech businesses, such as Ping An Doctor, Ping An HealthKonnect, and OneConnect. Operations are managed through the subsidiaries Ping An Life, Ping An Trust, Ping An Health, Ping An Property and Casualty, Ping An Bank, Ping AN-UOB Fund and Ping An Securities. The company's Internet-focused businesses has witnessed a surge in recent years. In 2015, the recorded number of users for the company stood at 242 million, and the number has been growing ever since.
The group has got more than 870,000 agents and around 300,000 full-time employees. Total assets of the group have reached RMB 4.77 trillion. The Ping An Life and Ping An Property and Casualty were ranked as the largest insurance companies in terms of premium income. The group fulfils its corporate social responsibility commitments and has been progressing along with its stakeholders. The group has a dedicated customer assistance line for assistance on new products, branch locations, premium, claims, payment and related services. If you wish to register a complaint, you can dial the helpline or send an email.