Contact Petrolimex: Find below customer service details of Petrolimex, Vietnam, including phone and email. Besides contact details, the page also offers a brief overview of the company.
Head Office
No.1 Kham Thien Street, Kham Thien Ward,
Dong Da District, Hanoi, Vietnam
Support
Phone: (024) 3851-2603
Phone: (024) 3864-2243 (Petrolimex Gas)
Email: [email protected] (Petrolimex Gas)
_____
About Petrolimex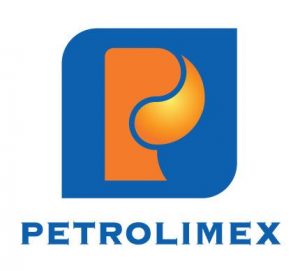 Petrolimex is a distributor of gasoline in Vietnam, catering to more than 40 million motorbikes. Officially operating as Vietnam National Petroleum Group, Petrolimex began operations in 1956. Headquartered at Ha Noi, Petrolimex has a network of more than 5,000 gas stations nationwide. Out of this about 2,400 are company-owned. The state-owned company's gasoline requirement is met by the single refinery it operates in Vietnam under the aegis of PetroVietnam. Petrolimex's key offerings include petroleum, gas, petro-chemical products, commerce, banking and insurance. The website has a handy tool allowing visitors to search for nearest gas station.
Not only does it engage in wholesale of solid, liquid, gas fuel and related products, Petrolimex also installs and repairs petroleum architectures and civic projects. In 2017, the businesses helped post consolidated revenue of 154,000 bn VND. This has helped the brand remain one of the top 50 best listed companies in Vietnam. Apparently, the market share of Petrolimex makes 50% of the industry. The biggest supplier of all kinds of petroleum products complies with national and international standards. Petrolimex group's subsidiaries consist of Petrolimex Gas JSC, Petrolimex Petrochemical Corporation, Petrolimex Tanker Corporation, Petrolimex Concrete and Construction, Petrolimex Land Holdings, PG Bank and Petrolimex Joint Stock Insurance Company.
Interested in a career with Petrolimex? You can visit the Career section on the website to see the ongoing recruitment drive happening in your city. The eligibility criteria, designations and other relevant details will be published on the website. You can also keep a track of new job openings via leading newspapers. For more information or queries on gas station locations, insurance, career, or others, reach the Petrolimex support.