Contact Petfinder: Find below customer service details of Petfinder.com, including phone and email. Besides contact details, the page also offers a brief overview of the company. Reach the customer service below for support, complaints or feedback.
Head Office
Nestle Purina PetCare Company
Checkerboard Square
St. Louis, MO 63164
United States
Customer Service
Email: [email protected]
Phone: 1-800-7PURINA /778-7462 (corporate)
____
About Petfinder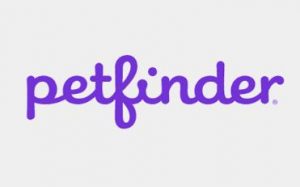 Petfinder is a leading pet adoption company founded in 1996. The website Petfinder.com has a database of close to 11,000 animal shelters and adoption organisations across US and Canada. It also updates and manages a directory of homeless pets that exceeds 250,000. If you want to search an adoptable pet, use the search tool on the homepage. You can input your locality to know the pets to adopt. Pets you can adopt include dogs, cats, rabbits, birds and even horses. The Saved Search feature is a handy tool to be notified by email when there are pets matching your search criteria.
You can click on Adopt Me button or Contact Organisation to adopt a pet you found listed. Each adoption group might have set of requirements you need to meet. Shelters and rescue groups charge adoption fees to cover medical care of the animal, as well as food and transportation. Note that Petfinder screens all shelters and rescue groups using the platform to post adoptable pets.
If interested in contacting an animal shelter or rescue group directly, you can explore the directory on the website. Search a group by location or group name. On each profile, you can see the location, contact details and the adoption policy. Additionally, navigate to the Event Calendar to know ongoing and upcoming events held by rescue groups. You can search for an event by city, state, zip or date. Event types include adoption, community activism event, dog walk event, educational event, or fundraising event.
Popular dog breeds you will find on Petfinder include retrievers, German shepherd, Ffrench bulldogs, poodles, boxers, pomeranians, mastiffs, spaniels, pugs, chihuahuas, collies, akitas, papillons, dalmatians, greyhounds, terriers, among others. You can find your favourite dog breed by name or collection. On the profiles of a pet you will find pictures and details of the pet, including the date of birth, weight and color.
Petfinder has published a number of resources dealing with pet adoption and pet care. You will find articles and videos on pet behavior, grooming and training. The content is available along with search tools on official Petfinder Android and iOS app. Register on the platform to create and save your adopter profile, receive helpful pet care tips and manage pet searches. For other queries on adoption, listing, technical support, or others, reach the Petfinder support.