Contact Penguin Books: Find below customer service details of Penguin Books, including phone and email. Besides contact details, the page also offers a brief overview of the British book publishing house. Reach the customer service below for support, complaints or feedback.
Head Office
80 Strand
London, WC2R 0RL
United Kingdom
Customer Service
Email: [email protected] (global)
Email: [email protected] (UK support)
Email: [email protected] (questions on app)
Phone: 1-800-733-3000 (US support)
Phone: 1-888-523-9292 (Canada support)
Phone: 1800-338836 (Australia support)
Phone: +44 0 20 7139 3000 (corporate)
____
About Penguin Books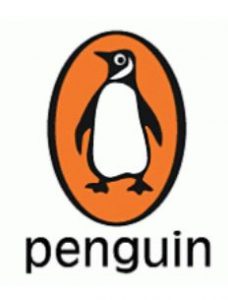 Penguin Books is a popular publishing house based in London, UK. Founded by Allen Lane in 1935, the brand is owned and operated by the Penguin Random House. Penguin Books has distrbution in the UK, US, Ireland, Australia, South Africa, India and Canada. Books are published under the imprints Avery, Berkley, Blue Rider Press, Dutton, Penguin Books, Penguin Classics, The Penguin Press, Plume, Portfolio, G. P. Putnam's Sons, Riverhead, Sentinel, TarcherPerigee, and Viking Books. The Penguin Random House boasts of more than 250 independent publishers, selling some 800 million books a year.
On the Penguin Books website you can search a book by title or author. You can filter results by bestsellers, award winners, new releases and upcoming releases. Further refine results by fiction, nonfiction, children's, poetry and teen. Under each title you will find the price, description and author information. Buyers can pre-order hardcover, audiobook or ebook. Any of the book can also be purchased directly via Amazon, Barnes & Noble, Hudson Booksellers, Target and Walmart. You can reach the Penguin Random House to submit applications for wholesale distributor, retail bookseller and promotional giveaway accounts.
Purchases online can be made using Visa, MasterCard, American Express and Discover cards. In-stock items will ship within 2-3 business days. Buyers will receive a shipping confirmation by email. You can opt for standard or expedited shipping. Penguin Random House accepts returns within 30 days. The item must be new and unopened. Interested in getting your book published? You will find a wealth of information on the website on how the company can help to get your book noticed.
Penguin Random House has three warehouses from where it distributes more than 37 million books and more than 37,000 titles. The warehouses are located in Colchester, Warwickshire and Grantham. If you have inquiries about author contacts, reviews of a copy of a book, author interviews, or others, reach the Penguin Books support via phone or email.