Contact PARTA: Find below customer service details of Portage Area Regional Transportation Authority (PARTA), including phone and email. Besides contact details, the page also offers a brief overview of the transport company.
Head Office
2000 Summit Road,
Kent, OH 44240
United States
Customer Service
Phone: 330-676-6701
Phone: 330-678-1287 (Dial-A-Ride)
Email: [email protected]
______
About PARTA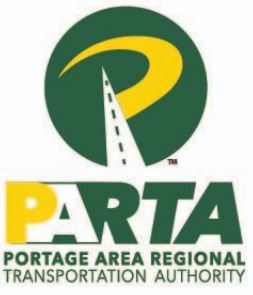 PARTA, which is short for Portage Area Regional Transportation Authority, is an American transportation authority serving areas across Portage County, Ohio. With annual ridership exceeding 1.2 million, PARTA today operates a fleet of 70 diesel and CNG buses that serve six counties. Founded in 1975, PARTA also provides connecting services with transit authorities – Greater Cleveland Regional Transit Authority and the METRO Regional Transit Authority in Summit County. The company's vision is to be the "provider of a multimodal alternative transportation network", providing mobility and accessibility to all. PARTA, which is governed by a 15-member Board of Trustees, posted about 82,656 trips in 2018.
The fixed routes currently operated by PARTA include Akron, Brimfield, Cleveland, Franklin Township, Garrettsville, Hiram, Kent, Ravenna, Ravenna Twp., Rootstown, Stow, Streetsboro and Windham. The Kent-based transit agency run Monday through Friday from 6am to 11pm and on Saturday from 8am to 7:30pm. Seniors and people with disabilities can enquire for Dial-A-Ride service. It is available countywide throughout the week. On Saturday, the shared-ride service runs from 8am to 7pm. Other days it goes till 11pm. For Dial-A-Ride, it is advised to book rides at least one to three days in advance. Note that there is regular fare as well as reduced fare. Seniors, Medicare card holders and those with disabilities are eligible for reduced fare.
Students at Kent State University will be pleased to know PARTA operates regular service to Kent State University. It is free to all KSU students travelling with FLASHcard. Those taking the Akron and Cleveland Express routes might have to purchase a ticket. For sight seeing Portage County, you can park or transfer via bus at the Kent Central Gateway Transit Center.
Commuters can visit the official website or download the smartphone app to access PART's schedules and maps. You have both fixed route services and campus bus services. The latter includes 51-Campus Loop, 53-Reverse Loop, 55-Allerton Sports Complex, 57-Stadium Loop, 58-Stadium/Summit East, and 59-Stadium Night Loop. The map will provide the stops as well as fares. Thanks to technology, you can now even track bus real time.
As for tickets and passes, you can enquire rates and purchase same at PARTA offices and also online on the website. There is Fixed Route, which costs $1 per ride, there is All-Day Pass, 10-Ride Pass, 31-Day Pass and Youth Trip Card. The ticket rates vary for Akron Express and Cleveland Express. For parking at Kent Central Gateway, you have Short Term Parking, Employee Passes, Resident Passes and University Passes. The Short Term Parking is for 15 minutes to 24 hours. For complaints or queries on tickets, passes, cancellation, refund, career, or others, reach the PARTA support.