Contact of Papa John's Pizza customer service (phone, email)
Contact Papa John's: Find below customer service details of Papa John's Pizza, including phone and email. Besides contact details, the page also offers a brief overview of the  company. Reach the customer service below for support, complaints or feedback.
Head Office
Papa John's International, Inc.
P.O. Box 99900
Louisville, KY 40269-9990
Customer Service
Phone: 877-547-PAPA
Phone: 877-547-7272
Phone: 1-877-850-1977
Email: [email protected]
Email: [email protected] (UK queries)
International Support
Phone: 19277 (Egypt)
Phone: 4447579 (Turkey)
Phone: 887-7272 (Philippines)
Phone: 400-810-7272 (China)
*more numbers available on the website
_____
About Papa John's Pizza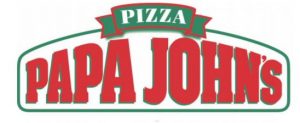 Papa John's Pizza is an American pizza chain founded by John Schnatter in 1984. The pizza chain operates in over 5,200 locations in 45 countries, with headquarters based at Kentucky, US. The company employs more than 20,000 around the world. Pizzas can be ordered at store or online on the website. Papa John's Pizza has a wide network of restaurants that not only are company-owned but also stores that are operated through franchise. The network includes US, Canada, Colombia, Mexico, France, Ireland, Russia, Spain, Turkey, UK, Bahrain, Dubai, Egypt, Israel, Kuwait, Qatar, Saudi Arabia, China, Philippines, South Korea, among others. To locate a Papa John's Pizza restaurant nearest to your address click here. You can enter your postcode to find your nearest store and start ordering.
The Offers section on the website lists pizzas that you can get on a discount. All special promotions and exclusive deals are listed there. The menu for guests in the US include pizzas like Dual Layer Pepperoni, Bacon Cheddarburger, Cheese Pizza, Pepperoni Pizza, Garden Fresh, Spicy Italian, Spinach Alfredo, BBQ Chicken Bacon, Sausage Pizza, Italian Sausage, Chicken & Veggie Pizza, Hawaiian Chicken Pizza, Chicken Cub, Egg and Cheese, Hawaiian, Hearty Italian Meats, Pepperoni Speciality, The Fiesta, among others. You can create your own pizzas by suggesting the preferred crust, cheese, sauce and toppings. The toppings can be anchovies, bacon, beef, black olives, parmesan, green olives, Italian sausage, jalapeno, mushroom and onion.
For sides and desserts you have Bacon Cheddarsticks, Garlic Knots, Cheesesticks, Breadsticks, Bacon Cheddar Stuffed, BBQ Wings, Honey Chipotle Wings, Italian Sandwich, Calzone, Mozzarella Sticks, cookies, and brownies. The nutritional information of the items are published on the website.
Note that the menu items differ according to region. The country-specific websites will have details on items on menu, online ordering and other information. When ordering online, you can choose the preferred pizza, select crust, and add toppings. Payment for pizzas can be made using Visa or MasterCard. You will get a confirmation message on successful payment. Have a special occassion coming? Purchase Papa John's gift cards online to give friends or family. The gift cards are also available at Papa John's restaurants, Walmart and other retail locations. You can check the card balance online.
If you are regular at Papa John's, register for Papa Rewards loyalty program to earn and redeem points. Members can use the reward points for pizzas or sides. Points are valid for 3 months. Looking for a career with Papa John's? You can explore the work culture, job openings and benefits on the Careers section. Are you a business owner or looking for ideas? Papa John's is open to new restaurant owners entering it's franchise business. Complete the online form to make a franchising enquiry. All franchisees get training and support on a regular basis. For more information or queries on locations, online ordering, gift cards, career/jobs, franchise registration, or others, reach the Papa John's support.