Find below the customer service details of Pandora. Besides contact details, the page also offers a brief overview of the music streaming company.
Head Office
Pandora Media, LLC
2101 Webster St., 16th Floor
Oakland, CA 94612
United States
Customer Service
Email: [email protected]
Web: Support
_____
About Pandora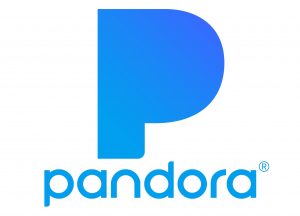 Pandora is a music and podcast discovery service that boasts of more than 70 million users. Launched in the year 2000, Pandora is one of the oldest names in the music streaming category. Pandora was founded by Jon Kraft and Tim Westergren in a small apartment in San Francisco. Tim and Jon were attempting to revolutionize the music industry by infusing technology. They assembled musicians and engineers to create a recommender system, which is popularly known as the Music Genome Project (MGP). The MGP was designed to capture music at a fundamental level via 450 attributes used to describe a song. Pandora, which was then known as Savage Beast Technologies, spent 4 years to license the technology to AOL and big players in the music industry. Pandora went on to launch its discovery service on the web in 2005. Pandora's original concept is still with it, a music discovery tool.  It has a user-friendly interface and offers the ability to organize playlists and stations. You can easily filter songs, albums, artists and podcasts by keyword or popularity. The premium versions allow you to enjoy unlimited skips, make and share playlists, and unlimited downloads. The biggest advantage is the higher quality audio. Paid users further enjoy personalized radio with ad-free music.
The statistics concerning Pandora are quite astonishing. More than 10 billion stations were created on the platform, with yearly streams peaking to 418 billion in 2015. Today, almost 25% of Americans use Pandora Music. The platform is free to use, but for ad-free listening, subscribers have to switch to Pandora Plus or Pandora Premium. Pandora Plus gives users access to unlimited skips and limited offline listening for $4.99 per month. Pandora Premium is similar to Pandora Plus, and it additionally offers unlimited offline listening and the ability to share and create playlists. Pandora Plus offers three offline stations, and podcasts for Mac, iPhone, PC, and Android devices. Pandora Premium is available at a monthly charge of $9.99 per month. Pandora Premium Family plan costs $14.99 and allows up to six accounts. Pandora Premium Student subscription is also available at a monthly charge of $4.99, and there is an additional military subscription, which can be availed for $7.99 per month.
New subscriptions can be paid through PayPal or major credit cards. If you wish to cancel the subscription, you can do same from your account any time. If you do not want to be charged for renewal, you must cancel the subscription 24 hours before the renewal date. Note that merely deleting the app does not result in cancellation of the subscription. If you wish to cancel the subscription via the website, you will have to sign in to your account using your credentials. Once logged in, go to the 'subscriptions page' and select 'switch plans'. Click on the 'cancel subscriptions' option. Enter your password to confirm the selection and your subscription will not be renewed again. If you are using the Pandora app on your iPhone, you can cancel the subscription by going to the 'subscription' tab in settings. If you wish to communicate a feedback, you can use the contact form available on the website.