Find below customer service details of Pakistan Railways. Besides contact details, the page also offers a brief overview of the national transporter.
Head Office
Pakistan Railways,
Empress Road, Lahore,
Punjab 54000, Pakistan
Phone: +92 42 99201738
Support
Phone: 117
Email: [email protected]
Email: [email protected] (Deputy General Manager)
Email: [email protected] (Chief Commercial Manager)
Email: [email protected] (Director General Operation)
Other Contacts
Phone: 021-99213500 (Karachi Division)
Phone: 042 36367458 (Lahore Division)
Phone: 061-9200619 (Multan Division)
Phone: 081-9201976 (Quetta Division)
Phone: 051-9272574 (Rawalpindi Division)
______
About Pakistan Railways
Pakistan Railways is the state-owned railway company of Pakistan founded in 1861. The largest public sector organisation in transport operates from its headquarters at Lahore and is managed by the Ministry of Railways. The company's two key areas of business include passenger rail transport and cargo transport. For 2018-19, Pakistan Railways posted annual revenue of close to Rs 55bn. Annually it caters to more than 70 million passengers.
According to Wikipedia, Pakistan Railways owns about 11,881 kms of track. The main lines consist of Karachi-Peshawar, Kotri-Attock, Rohri-Chaman, Quetta-Taftan and Taxila-Khunjerab. The operations are managed through sub divisions at Karachi, Lahora, Multan, Quetta, Peshawar, Sukkur, Rawalpindi and Gwadar. Pakistan Railways also has rail links with Iran, Afghanistan, Turkey and India.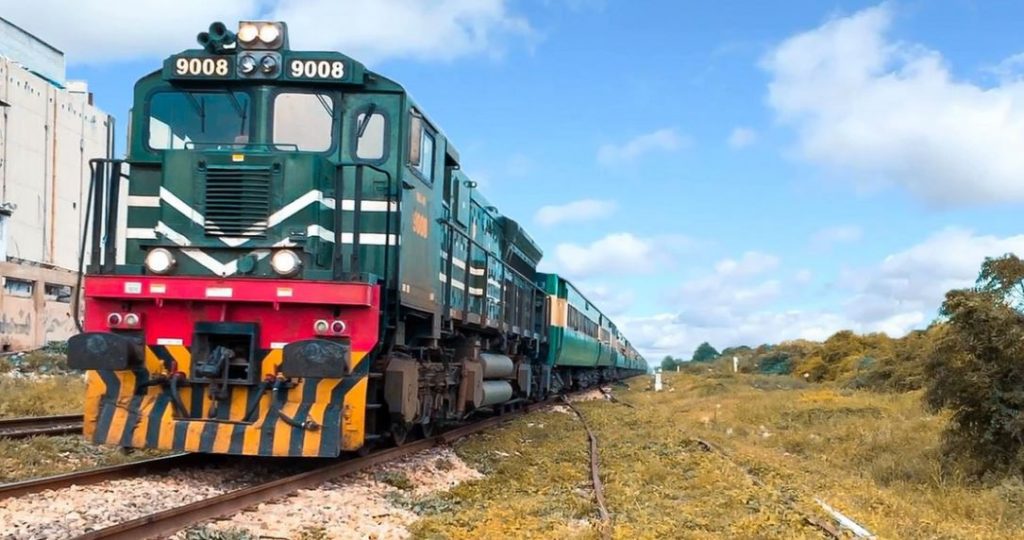 Passengers can check train timings and schedule on the official website. You can also book etickets for journey online. The Plan Your Journey tool on the homepage allows you to locate a train by station. There is also a tool to calculate the fare for trip. Some of the popular trains you will find listed include Allama Iqbal Express, Awam Express, Islamabad Express, Jaffar Express, Karakoram Express, Mehr Express, Millat Express, Subak Kharam, Sukkur Express, Pak Business Express, Pakistan Express, Shah Hussain Express, Khyber Mail and Tezgam.
The ticket costs vary according to the route and class. Currently, you will find AC Sleeper, Parlour Car, AC Business, AC Standard, First Class Sleeper, Economy Class and Second Class. Catering is available in most of the trains. Passengers can search trains and book seats on the web as well as smartphone app. After registering an account on the website, you can proceed to reserving a seat.
Payment online for etickets can be made using debit/credit card and digital wallet. You can also pay via mobile account and Cash Shops. When booking ticket online, you can input passenger name, choose preferred berth and number of individuals travelling. Note that you will need a CNIC (Pakistan ID) number when booking online. If using a CNIC not yours, do carry a copy of the ID card with you during travel.
According to the website, seats can be reserved up to 30 days in advance. If you booked a ticket in waiting list, you can track status online or by calling the reservation office. As for luggage you can carry during your journey, it varies according to class. Most classes allow 20kg of free baggage for each ticket. Coming to the cancellation and refund policy, passengers can receive 90% refund if a ticket is cancelled 48 hours before departure of train. You will receive 70% if cancelled within 24 hours before departure and up to 50% for cancellation within three hours.
Passengers will not receive any refund if 'guard chart' has been prepared or ticket is cancelled within 2 hours of departure time. You must furnish copy of CNIC for refund to be processed in full. Also, tickets purchased at reservation centers can only be cancelled at the location. For complaints or queries on tickets, cancellation, refund, lost/found items, security, career, or others, reach the Pakistan Railways helpline.