Contact Paccar: Find below customer service details of Paccar Inc, including phone and email. Besides contact details, the page also offers a brief overview of the company.
Head Office
Paccar Inc
777 106th Avenue N.E.
Bellevue, WA 98004
United States
Support
Phone: 425-468-7400 (corporate)
Phone: 425-828-5000 (Kenworth Truck Company)
Phone: 940-591-4000 (Peterbilt Motors Company)
Email: [email protected] (Paccar international)
______
About Paccar Inc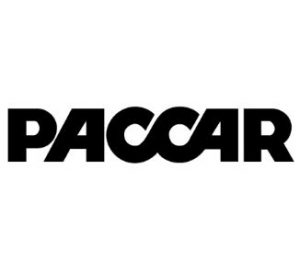 Headquartered in Bellevue, Washington, Paccar Inc is one of the most trustworthy names in the truck manufacturing segment, delivering through the brands, Kenworth, Peterbilt and DAF. For over a century, Paccar has built a legacy of quality and integrity. From a small hardworking North West business, it has matured into one of the world's leading technological companies. Today, the products of Paccar are globally recognized and respected.
Back in 1905, a small business plant called Seattle Car Mfg. Co. in West Seattle under William Pigott took the first step towards manufacturing railway and logging equipment. Two decades later, American Car and Foundry Company took over from the founder and it continued to flourish with William's son taking a major share in the company while also introducing the famous Carco line of power winches. Gradually, the company's interest in developing heavy-duty trucks led to many a major acquisition and by 1960, Paccar had established itself as a global truck manufacturer.
Paccar Inc continued to explore new possibilities from aftermarket parts sales to oil field pumps and advanced diesel engines manufacturing. With a widespread dealer network at more than 2000 locations, the company has spread its roots to more than 100 countries. The company has also delved into financial services providing lease and insurance services in more than 20 countries. Paccar Leasing has under its belt a fleet of trucks available for lease in North America. Paccar Financial Services in fact boasts a portfolio of more than 180,000 trucks and trailers
While the company has diversified in terms of its products and services, building medium and heavy-duty vehicles has remained its core interest. The same is reflected in its wide range of trucks based on proven engineering principles. These rugged machines have been tested in the most demanding of terrains and are built to precisely match the best proposition on the market. The subsidiary Kenworth's commercial vehicles are sold across the US, Canada, Mexico and Australia.
Outstanding products mean nothing unless they are backed by reliable and efficient services. It is here where the customers of Paccar find peace of mind from end to end 24×7 roadside assistance all year round. Using advanced technology for fleet maintenance, the company boasts of a competent inventory management to enable smart solutions to its global fleet of trucks. With streamlined operations powered by engineering proficiency and information technology, Paccar is committed towards its goal of achieving excellence while maintaining the highest ethical standards guided by environmental leadership. For more information or queries on store locations, catalog, warranty, career, or others, reach the Paccar support.