Contact OzBargain: Find below customer service details of OzBargain.com.au, including phone and email. Besides contact details, the page also offers a brief overview of the company.
Head Office
OzBargain,
Sydney, Australia
Customer Service
Email [email protected]
Phone: nil
_____
About OzBargain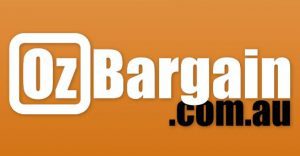 OzBargain is a popular Australian portal for hot deals and coupons. Founded by Scott Yang in 2006, the website claims to be the biggest shopping online community in the country with more than 2.5 million unique visitors each month. New users can register for an account and submit bargains for votes. Registered members can also post discussion topics and comments in the forums.
The homepage features all the latest deals on the platform. Under the Deals section, you can find New Deals, Popular Deals and Freebies. If you would like to know deals at specific stores, you can navigate to the Store section. Popular brands featured include Amazon AU, eBay, Coles, McDonald's, Microsoft, Dell, Kogan, 7-Eleven, to name a few.
On each deal page, you will see a short description along with the actual prices and amount saved on the product/service. At times it will take you directly to the deal page on click or might show a coupon code that you can use during checkout. Share the page with your friends through the social media plugin at bottom or send an email with the link. There is the plus and minus icons on the left for users to vote the deal or give a thumbs down.
You will find deals for a wide range of product categories. They include books, dining, education, electronics, fashion, groceries, health, Internet, mobile, sports, travel and toys. Subscribe to newsletter to receive all the upcoming deals on your inbox If you love competitions, take part in creative or lucky draw competitions that could present you a surprise gift.
Discovered an interesting deal? Registered users can submit the same and once it receives enough votes, will be promoted on the main page. OzBargain allows merchants, service providers and store owners as well to post their specials. Want to remove a deal? You can click on the Report button and a moderator will help remove same. Comments can however be edited or removed directly. Some deals are removed automatically if there is a duplicate, they appear to be SPAM or an advertisement or have banned items.