Find below the customer service details of OSN. Besides contact details, the page also offers a brief overview of the satellite provider.
Head Office
Unit 618 B Level 6,
Liberty House, 312th Rd,
Dubai Intl Financial Centre,
Dubai, UAE
Customer Service
Phone: 042473536 (UAE)
Phone: 17317362 (Bahrain)
Phone: 0238276666 (Egypt)
Phone: 24370043 (Kuwait)
Phone: 065506329 (Jordan)
Phone: 22 085 333 (Oman)
Phone: 40310028 (Qatar)
Phone: +971 4 247 3585 (Lebanon)
Email: [email protected]
_____
About OSN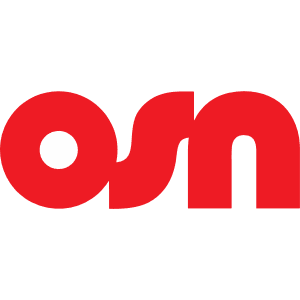 OSN or Orbit Showtime Network is a multinational Middle Eastern direct-broadcast satellite provider. The company serves the Middle East and parts of North Africa. OSN was founded in 2009 and has emerged as a leading pay-TV operator. OSN is a result of a merger between Orbit and Showtime Arabia, two of the largest TV networks in the Middle East. The network is currently owned by Panther Media Group Limited, a joint venture between KIPCO and Mawarid Holding. The company provides premium and popular entertainment content from some of the major networks across the globe. OSN is in the market with more than 150 channels and rich content from popular studios. OSN showcases Nickelodeon, BBC, Disney, ITV, Star Select, TV5Monde, ABC Studios, National Geographic, Discovery Inc., LBCI, GMA Network, and beIN Sports. In addition to the international content, OSN gives its users access to regional content, particularly for the MENA region. Currently, OSN offers 154 TV channels and 53 HD channels. 
The network is the first to introduce many technologies in the Middle Eastern television market. For example, OSN was the pioneer of DVR HD technology in the region. OSN introduced OSN Play, the online TV platform, Plus HD, HD, internet-enabled receiver and recorder, on-demand services, and more. OSN is also the first to launch the VOD service in the Middle East. The movie channels offered by the network include OSN YH Cinema, ART Aflam 1 & 2, ART Cinema, Alfa Cinema 1 & 2, OSN Movies HD, OSN Movies First +2 HD, OSN Movies First HD, OSN Kids HD, Star Movies HD, and more. Kids can enjoy watching Disney Channels HD, Disney Junior HD, Baby TV HD, Nickelodeon HD, Nick Jr. HD, and more.
OSN is currently operational in UAE, Egypt, Bahrain, Kuwait, Oman, Jordan, Qatar, Iraq, Algeria, Lebanon. The website allows the user to choose the region and select the services accordingly. Upon signing in to your account, you can view subscription, change plans or pay bills. OSN is a subscription-based service, which offers streaming for $30 per month. The basic pack, OSN Home is available to customers at $30 per month. OSN Home gives access to 42 exclusive channels, 8000 hours of premium movies and shows, blockbuster movies and popular series, documentaries, factual entertainment, 1000+ free-to-air channels. OSN Home Plus is available for $64 per month and gives users access to 48 exclusive channels, 10000 hours of premium movies and shows, blockbuster movies, popular series, documentaries, factual entertainment, 1000+ free-to-air channels, first to access movies, and series, new pop-up each month, OSN Streaming app, OSN Credit and more. OSN accepts payments for subscriptions via VISA, MasterCard, American Express, and PayPal. Customers can contact the network via dedicated helpline numbers if they have issues with viewing content or payments. You can also look for the nearest OSN store, using the OSN store locator for quick assistance.