Find below the customer service details of O'Reilly Auto Parts. Besides contact details, the page also offers a brief overview of the company.
Head Office
O'Reilly Auto Parts
233 South Patterson Avenue
Springfield, MO 65802-2298
Customer Service
Phone: 1-888-327-7153
Phone: 1-800-755-6759
Phone: 1-800-283-3096 (O'Rewards help)
_____
About O'Reilly Auto Parts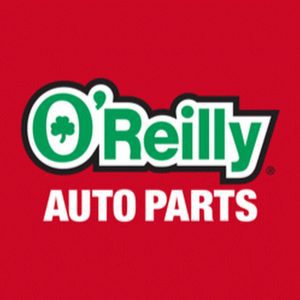 O'Reilly Auto Parts is a Fortune 500 company that specializes in automotive parts, supplies, tools, and accessories. The company is currently only operational in the United States and caters to professional service providers and DIY customers. O'Reilly Auto Parts was founded in 1957 when it opened its first store in Missouri. The story goes back to 1849 when Michael Bryne O'Reilly immigrated to the US. His son, Charles Francis O'Reilly worked as a traveling salesman for the Fred Campbell Auto Supply. Charles became familiar with the area as he traveled frequently by train to sell auto parts. The experience soon gave the seeds of a business idea focused on auto parts. O'Reilly Auto Parts today has presence in 47 states and operates 5400+ stores.  The company completed its initial public offering in 1993.
As for the catalog, you can find the list of items sold on the website. One of the most helpful utilities is the 'find a repair shop' tab. If your device's 'location detection' is on, the map will automatically show you the nearest repair shop. If you want to locate a repair shop manually, you can do so by entering the city name, state, or zip code. For those who love shopping online, you can search the catalog by keyword or category. Creating an account on the website will aid in faster checkout and easy order management. A registered account will also help you shop easily without punching your credentials every time. Having an account also means that you can accumulate O'Reward points every time you shop. For every $5, the customer gets 150 O'Reward points credited into the account. These points can be redeemed for future purchases.
On the website, you can shop for accessories, alternators, bearings, seats, belts, hoses, brakes, chassis, steering, engine sensors, oils, chemicals, gaskets, tires, wipers, and a variety of other components. You can filter products by brand, material, color and price. Additionally, you can shop by vehicle's make, model, engine and year of manufacture. The product pages have useful information on the specifications, warranty and hardware included. Payment for purchases online can be made using major credit cards. The website offers free shipping on orders above $35. You can also order online and pick the ordered items from nearest store. As for returns, the website states that online and in-store purchases can be returned to local store. Products must be unopened and in its original packaging. Read the FAQ section for exceptions. Besides auto parts, vehicle owners can visit O'Reilly Auto Parts for free services that include battery testing, alternator and starter testing, check engine light testing, fluid and battery recycling, wiper blade, and bulb installations. For queries or complaints on store locations, refund, cancellation, warranty, manual or others, reach the O'Reilly Auto Parts customer service.