Contact OpenCart: Find below customer service details of OpenCart, including phone and email. Besides contact details, the page also offers a brief overview of the open source company. Reach the customer service below for support, complaints or feedback.
Head Office
OpenCart Ltd,
Unit 16, 26/F,
Tuen Mun Central Square,
22 Hoi Wing Road,
Tuen Mun, Hong Kong
Customer Service
Email: [email protected]
Email: [email protected] (dedicated support)
Phone: +852 24990996 (corporate)
_____
About OpenCart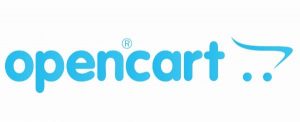 If you are an online merchant and are looking for an ecommerce platform to base your business on, look no further. OpenCart is a free open source ecommerce platform that merchants find to be reliable and suited for all their needs. It allows internet merchants to create their own online business with all the accompanying paraphernalia. It is a visually appealing PHP–based online store management system that uses HTML components and a MySQL database. Available in different languages and currencies, it is scalable to global markets and is freely accessible under the General Public License. The popularity of OpenCart can be evinced by the large number of users which has crossed 350,000 websites.
OpenCart scores over its competitors like WooCommerce and VirtueMart with its ease of use, which is in no small measure due to the system being based on the Model View Controller pattern. Extensions and customizations are easily made through the files controller, Model, View and a language file. The menus are also very simple and user–friendly. OpenCart 2 is a mobile–first interface and can be used on your hand held device. Changes are also very easy to make if you are familiar with PHP, MySQL and HTML.
Using OpenCart also brings with it a whole host of discussions and help advice in official and other forums which comes from using a well-known tool. There are also many existing modules available so you will definitely find one that suits your needs in the online stores, many of them can be sourced free of cost.
OpenCart has adopted a version of vQmod so as to limit bugs in the CMS. It also has a range of ready to use templates which make it very cost efficient for the debutant online merchant. Also of special mention is the ease with which you can make your site multilingual if you use OpenCart. This is because its use of UTF-8 which makes it language neutral and which enables easy translation, making it easy to take your business worldwide.
OpenCart's multi-store mode makes it easy to manage multiple stores online from the admin panel and what helps boost business even further is its SEO compliant features. If you are new to OpenCart, you will be pleased to find that it is open source and costs no monthly fees for updates. With more than 13,000 modules and themes available at your fingertips, you can develop simple estores to complex websites. The modules and themes are available on the Marketplace. As for the payment gateways and shipping methods, OpenCart has integrated PayPal, Amazon payments, Authorize.net, Eway, Skrill, Worldpay, UPS, FedEx, UPS, Australian Post, Parcel Force, Royal Mail, among others. For a quick, hassle-free store, try the OpenCart Cloud. With the ecommerce solution, your website will be hosted on AWS servers and the set up is done in a jiff with no download or installation needed at your end. Being hosted on AWS, you can be sure of best security and stability. You can create unlimited products, categories and orders.
If you need help with troubleshooting or modifications, you can read the OpenCart blog or documentation. Additionally, you can ask your question at the forums which boast of more than 1,10,000 registered members. Not just that, OpenCart also offers dedicated technical support. You can get professional help in configuring or setting up your store or modules. You can also seek help for troubleshooting, bug fixes and installation. There is a one time flat fee for quick help or a monthly pricing plan for an entire month's support. All support is handled via the ticket support system. Note that the plans do not cover custom development and is limited to bug and issue support. For more information for queries on partnerships, new features, security concerns, or others, reach the OpenCart support.