Contact of Olympic National Park support (phone, address)
Contact Olympic National Park: Find below customer service details of Olympic National Park, Washington, including phone and email. Besides contact details, the page also offers a brief overview of the national park.
Address
Olympic National Park
3002 Mount Angeles Road
Port Angeles , WA 98362
Customer Service
Phone: 360-565-3130
Phone: 360-565-3131 (road/weather info)
Email: [email protected]
___
About Olympic National Park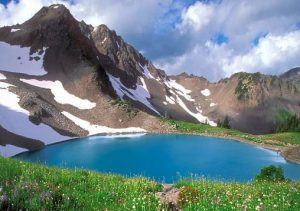 Olympic National Park is a biodiversity hotspot and national treasure located on the Olympic Peninsula, Washington, US. A treat for every nature lover, the national park was opened in the year 1938 and is governed by the National Park Service. The park is spread across 922,650 acres and welcomes more than 3.5 million visitors each year. The park is a haven for naturalists, with the beautiful glacier-capped mountains, temperate rain forests and over 70 miles of wild coastline.
The national park is open throughout the year. There is an entrance fee for individuals and private and non commercial vehicles. The entrance tickets are valid for seven days. There are also annual and senior passes. Note that there will be additional fees for camping and commercial uses. Campgrounds and facilities are open seasonally. The alerts page on the website has details on the closures and emergencies.
Need directions to reach the park? The website has details on what routes to take, in addition to the interactive map that shows the visitor service spots, campgrounds, lodging and roads and trails. There is also a map that includes wilderness campsite information. Note the current road and trail conditions before starting your journey.
Specific destinations to explore within the park include Deer Park, Dosewallips, Elwha, Heart O'the Hills, Hoh, Hurricane Ridge, Kalaloch, Lake Crescent, Mora, Ozette, Queets Valley, Quinault Valley, Sol Duc Valley and Staircase. As for the activities you can enjoy at the spots, you can take an audio tour, go boating or climbing, fishing, hiking, go wildlife spotting or take part in the Ranger-led programs. Wilderness Camping Permits are required for all overnight stays in the wilderness. The permit fees are non-refundable.
For some facts, close to 95% of the Olympic National Park is designated wilderness. You will be enthralled by the breathtaking glacier-clad mountains, Pacific coastline and distinct flora and fauna. Declared as an international biosphere reserve and a World Heritage Site, the park has diverse ecosystem filled with anemones, starfish and unique marine species. Apparently, there are over 650 archaeological sties within the park, in addition to the 130 historical structures. For more facts, there are 168 miles of roads and 611 miles of trails in the park. There are 300 species of birds, and 20 amphibian and reptile species.
Use the Trip Planner on the website for booking a campground. There are also four lodging options within the park – Kalalock Lodge, Lake Crescent Lodge, Log Cabin Resort and Sol Duc Hot Springs Resort. A number of lodging options are available around Olympic as well. If you are a nature lover, you can support the conservation of the park by donating funds. You can even volunteer for coastal cleanups, camp hosts or visitor center cleanup. For more information or queries on transportation, lodging, permit fees, parking, lost/found items, or others, reach the Olympic National Park support.