Find below the customer service details of Old Trafford, Manchester. Besides contact details, the page also offers a brief overview of the football stadium.
Address
Sir Matt Busby Way,
Old Trafford,
Manchester M16 0RA,
United Kingdom
Customer Service
Phone: +44 161 676 7770 (tickets & parking)
Phone: +44 161 868 856 (Megastore queries)
Email: [email protected] (general)
Email: [email protected] (shopping)
Email: [email protected] (tour)
______
About Old Trafford
Old Trafford is among popular football stadiums in the world, located at Greater Manchester, UK. Opened in the year 1910, the stadium has been the home ground of top English football club, the Manchester United. It has a seating capacity of over 74,000, making it the largest club football stadium in the country. Besides Premier League, UEFA Champions League and domestic games, the stadium also hosts conferences, exhibitions and special events. In the past, the stadium has hosted the FIFA World Cup (1966), UEFA Champions League Final (2003), Olympic Football (2012) and Rugby League World Cup (1995).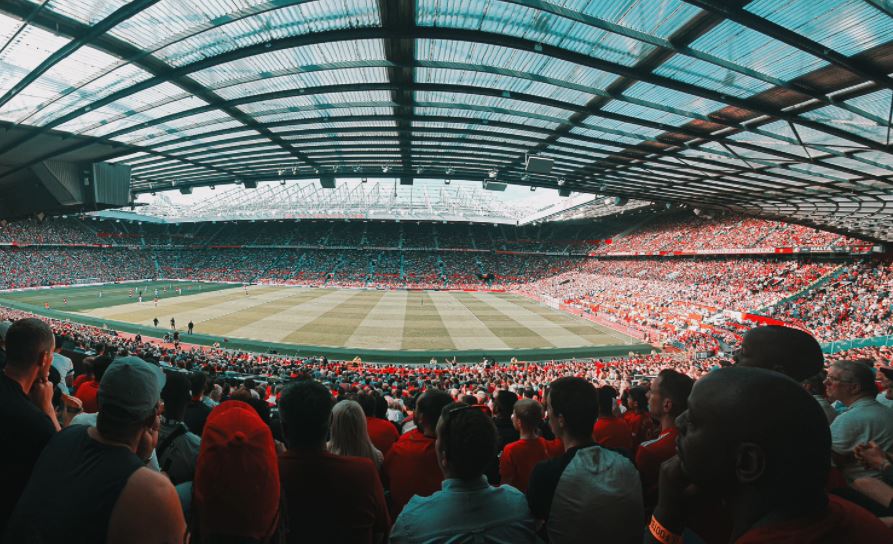 The stands at Old Trafford consist of Sir Alex Ferguson Stand, Sir Bobby Charlton Stand, West Stand and East Stand. Sir Alex Ferguson Stand is the largest of all stands and encompasses a number of executive boxes and suites. The stadium is easily accessible through bus, train, tram and cab. If travelling with your own automobile, you will need to book your parking space prior to game. Season ticket holders, official members, and executive club members can login to their account for same. As for tickets, you can purchase one at Old Trafford if you are an Official Member. Do check the availability when they go on sale on the website. Tickets for Premier League games begin to sell at start of season. Costs of tickets vary according to the ticket type and seating area. There are 21 suites and over 140 boxes where you can enjoy the match in comfy seats and best of dining.
On game days you will not be allowed to carry large bags and items that compromise health or safety. The list of prohibited items are published on the website. There are 'Bag Drop' facilities for those with extra bags. After the game, don't miss out shopping at the Megastore situated in the East Stand. It is a haven for football lovers with United t-shirts, jackets, outerwear, fashion accessories, memorabilia, gifts and much more. There are more than 800 products to choose from. If you are a tourist or visitor, do enquire for the museum and stadium tour package. The tour will take you through the pitch, dugouts and players' tunnel. Tickets for same can be booked online or by calling the helpline. Right opposite the Museum Tour you will find the Red Cafe, a casual dining area for some delectable snacks, meal or beverages. The Red Cafe and Museum Tour is located on Level 3 of the Sir Alex Ferguson stand.