Find below customer support details of Oberlo. Besides contact details, the page also offers a brief overview of the app.
Head Office
Vilnius, Vilniaus Apskritis,
Lithuania
Support
Email: [email protected]
Phone: nil
______
About Oberlo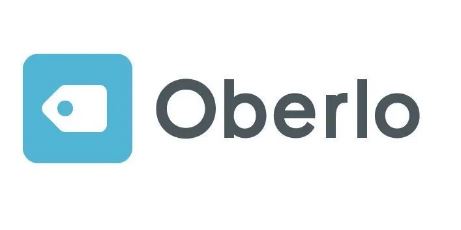 For those in the dropshipping business, Oberlo has been a real godsend tool. Tens of thousands of merchants using Shopify easily to import dropshipped products into ecommerce store. The marketplace for entrepreneurs was launched in 2015. A hit among Shopify merchants, the platform connects users to suppliers who ship products directly to consumers through dropshipping. Oberlo claims its merchants have sold more than 85 million products around the world. Created by a Lithuanian startup, the app is now part of Shopify and is available as an add-on.
The marketplace for dropshipping products connects sellers and suppliers globally. While an online retailer will have to maintain catalog and stock up items, with dropshipping the seller only manages storefront and accepts payment for confirmation. Products are shipped directly from the manufacturer warehouse, with the seller acting as a middleman. Sellers can save money by not having to maintain inventory, or worry about packaging or shipping. As a seller your only job is to drive sales to the product. All products are listed with graphics and descriptions given by the supplier. After an order is placed, the supplier gets details of the buyer's name and address. The product will be shipped with your label.
The low risk business model allows sellers to price the product so as to assure a profit. You can include the marketing and shipping costs. Most suppliers demand an upfront to fulfill the orders. So what does Oberlo do? With the app added to Shopify, you can search for products that can be dropshipped and add them directly to your store with a few clicks. After you find and import products, you only worry about the store's presentation and the traffic. Need ideas for products? You will find some of the trending and discounted products listed on homepage. The product categories you will find include accessories, antiques, apparel, bags, cosmetics, electronics, furniture, hair products, home decor, jewelry, office supplies, shoes, toys, watches, among others. You will find a large number of products to choose from to run your dropshipping business.
The Oberlo Chrome extension is popular among Shopify sellers who visit AliExpress and add products to their store with just a few clicks. The extension simplifies the process by syncing products to the store. Sellers can know the reliability of the suppliers by the star rating, reviews and number of successful orders made in the past. With Overlo, you can edit product titles and descriptions, upload relevant photos and use Oberlo price data to set competitive prices. Unlimited number of orders can be placed on store. And Oberlo makes it easy for sellers to easily change suppliers. You can also merge similar products from different suppliers and have options of separate colors and sizes. All customer orders can be tracked on the user dashboard.
As for shipping times, it depends on the location of the product and final destination. It can take days or sometimes weeks. There are various shipping methods available for buyers. The ePacket delivery is one of the most popular options offered by merchants in China and Hong Kong. The shipping service was created for faster and affordable delivery of products. Any undeliverable item is returned without any additional cost.
New users can can start a dropshipping business with Oberlo's starter plan which is free. The starter plan has product limit of 500. Unlimited monthly orders is however possible. For adding more products, variant mapping, bulk orders and real time order tracking upgrade to Basic or Pro. You can upgrade to a plan using major credit cards and PayPal. For new users, there are a number of resources available to get started. For complaints or queries on registration, cancellation, refund, or others, reach the Oberlo support.