Find below the visitor support details of NRG Stadium, Houston. Besides contact details, the page also offers a brief overview of the multipurpose stadium.
Address
NRG Park
One NRG Park
Houston, Texas 77054
United States
Support
Phone: 832-667-1400
Email: [email protected]
Email: [email protected]
Email: [email protected]
______
About NRG Stadium
NRG Stadium was first opened in the year 2002 and was formerly called Reliant Stadium. The multipurpose stadium is located in Houston, Texas and is part of a large complex (NRG Park) spread across 350 acres. NRG Stadium regularly hosts American football, amateur sporting events, concerts and exhibits. The popular Houston Livestock Show and Rodeo has also been held at the venue since 2003. There are four concourse levels for special events. It is currently home to NFL's Houston Texans and NCAA's Texas Bowl. The first NFL stadium with a retractable roof, the venue has a seating capacity of up to 72,000. Spread across 1.9 million sq ft, NRG Stadium boasts of close to 200 suites, 360 Degree LED Fascia Display and 1,550+ HD LCD TVs in public areas. Each year the NRG Park together welcomes more than 5.6 million guests.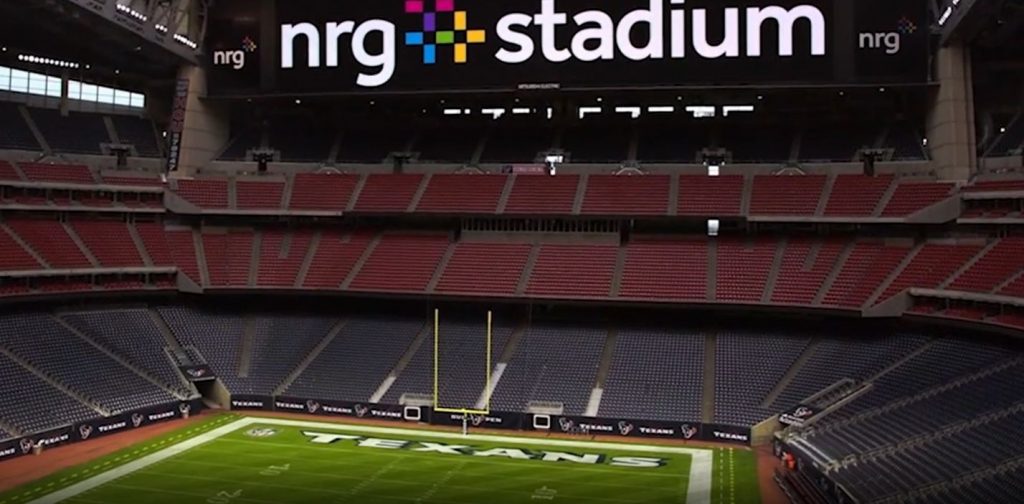 There is a seating map published on the website showing the entrances along with field level, service level, club level and concourse level. Visitors can conveniently reach the stadium through bus, cab as well as light rail. The Houston Metro and MetroRail operates a number of stops around the NRG Park. The Reliant Park station is the nearest light rail stop. You can visit the respective transport websites to plan or book your journey. If driving on your automobile, there are more than 26,000 parking spots at NRG Park.
Tickets for events can be purchased at the Box Office or online on Ticketmaster. The Box Office is open on weekdays between 10am to 5pm. The hours vary on weekends as well as holidays and event schedules. For Will Call tickets note that a valid picture ID and the credit card used to purchase the tickets will be required. If visiting in a group, explore the suite options where you can enjoy live action with personalised service. You have suites that can accommodate from 14 person to up to 24 person. It comes with exclusive reserved parking, flat screen monitors and LCD panels, private restrooms, access to Club Lounge and in-suite catering.
If visiting for first time, it is advised to read the code of conduct and also know the list of prohibited items. As for whether you can bring cameras, the website states it varies from event to event. However, for Houston Texans games you are allowed to bring small point and shoot cameras. There are guest service booths at the facility should you need wheelchair assistance or have a general enquiry. You can also approach the desks to report lost and found items. For a behind the experiences experience of the stadium, explore the stadium tours organised at different times. It gives you the field side view of the retractable roof, the turf, locker room, stadium press box and premium seating areas.