Contact North Texas Tollway Authority (NTTA): Find below customer service details of NTTA, Texas, including phone and email. Besides contact details, the page also offers a brief overview of the company. Reach the customer service below for support, complaints or feedback.
Head Office
5900 W. Plano Parkway
Plano, TX 75093
United States
Customer Service
Phone: 972-818-NTTA (6882)
Phone: 817-7310-NTTA (6882)
Phone: 214-224-2488 (ethics and fraud support)
Email: [email protected]
Email: [email protected] (complaints)
____
About North Texas Tollway Authority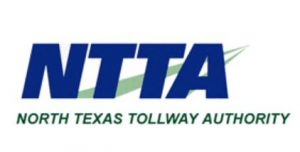 The North Texas Tollway Authority (NTTA) is responsible for administering toll roads in north Texas, US. The regional agency is a subdivision of the state of Texas. NTTA constructs, maintains and operates toll road projects across Collin, Dallas, Denton, Tarrant and Johnson counties. Also, it operates the Dallas North Tollway, President George Bush Turnpike, Sam Rayburn Tollway, Addison Airport Toll Tunnel, Lewisville Lake Toll Bridge, Mountain Creek Lake Bridge and Chisholm Trail Parkway.
Established in the year 1997, NTTA traces its history to 1953 when the Texas Turnpike Authority (TTA) came into existence. NTTA's mission statement claims it aims to "provide a safe and reliable toll road system, increase value and mobility options for our customers".
NTTA provides billing and related services for TEXpress Lanes across the counties it serves. There are more than 200 Regional TollTag Partners throughout Dallas/Fort Worth serving over 7 million customers. Frequent drivers can take advantage of TollTag to efficiently pay for tolls from a prepaid account. TollTag accounts are available for $40 or $20 Starter TollTag. With TollTag travelers pay the lowest tolls on all TEXpress lanes.
TollTag can be opened at store locations spread across Plano, Irving and Fort Worth or at Regional TollTag Partner locations. TollTag can also be opened online. You can login online to manage your account and see payment made and view account balance. The same can also be done through the official NTTA smartphone apps.
Note that when opening a TollTag online you need to furnish your driver's license, details of your vehicle, credit/debit card info and mailing address. TollTag account holders also get help with flat tire or minor mechanical issues. Discounts are also available when you drive across Texas, Oklahoma and Kansas. When driving through NTTA toll roads, members also can earn and redeem reward points through the TollPerks rewards program. For more information or queries on payment, TollTag registration, refund, cancellation, career/jobs, or others, reach the NTTA support.