Find below the customer service details of NoBroker. Besides contact details, the page also offers a brief overview of the real estate listings company.
Headquarters
NoBroker Technologies Solutions
No.374, 23rd Cross, 9th Main,
Sector 7, HSR Layout
Bangalore 560102
 Customer Service
Phone: 0 92417 00000
Email: [email protected]
_____
About NoBroker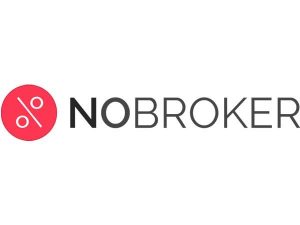 NoBroker, as the name indicates, works around a very interesting ideology that in real estate transactions, a broker does not add value, but instead, he or she charges for services that aren't necessary for the transaction to complete. Amit Kumar Agarwal, Akhil Gupta, and Saurabh Garg decided to come together to create a platform that completely nullifies the role of a broker. A technology-enabled idea, NoBroker does not charge any brokerage from the buyer or the seller. This makes the transactions cheaper and transparent as no charges are kept hidden. NoBroker has an algorithm that identifies a broker on the website. The algorithm then proceeds to ban him or her from the website. It is estimated that in the year 2019 alone, the company was able to save 1154 crores worth of brokerage. This essentially means that the buyers can finalize the purchase at a comparatively lesser cost. This is a huge step in a real estate market that is majorly controlled by brokers. One can access the NoBroker portal on the web as well as their application. The user interface on both the app and website is very sophisticated and easy to use. Working professionals can rent paying guest accommodation or pay their rent on the website itself. Therefore, the entire cycle of scoping, renting, and then paying is completed via NoBroker. This makes the process seamless and hassle-free.
The website offers multiple services apart from just buying and selling. True, the primary function of the website is to act as a platform where a seller and a buyer will come together. However, the portal allows its users to rent commercial and domestic properties, draw up rent agreements, and pay rent. The users can also earn credit points if they pay rent via the NoBroker website. NoBroker also offers multiple services, such as home cleaning and home painting. After renting or buying a property from NoBroker, you can also avail of their packers and movers service to move into your new home or office. Non-resident Indians can also avail themselves of their services to rent out or sell their homes in India. The website offers what it calls a "life score calculator". It will offer you suggestions based on your office location, your budget, and your current location. It considers three factors to come up with suggestions that will ideally suit your needs. NoBroker is currently active in states such as Mumbai, Bangalore, Pune, Chennai, Hyderabad, Gurgaon, Ghaziabad, Faridabad, Delhi, Noida, and Greater Noida.
 NoBroker has a very robust customer service, and they are available to answer your queries at any point during the day. They are active on WhatsApp and can be reached on the app on the same number as mentioned in this page. NoBroker offers service packages to its customers, ranging from INR 999 to 5999. Further information about these packages can be availed at their website. NoBroker is active on all major social media platforms such as Twitter, Facebook, and Instagram.