Find below the customer support details of Nimo TV. Besides contact details, the page also offers a brief overview of the game live streaming platform.
Head Office
Bldg B-1, North Blk of Wanda Plaza,
No 9 Wanbo 2nd Road Guangzhou,
511442 China
Customer Service
Email: [email protected] (general)
Email: [email protected] (North American region)
Email: [email protected] (Spanish region)
_____
About Nimo TV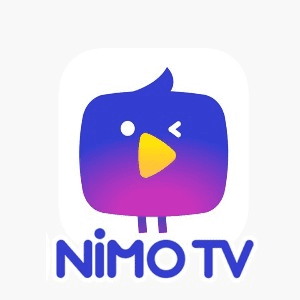 Nimo TV is a global platform where millions of gamers across the globe play and broadcast their games with other players. The platform acts as a community for gamers and fans, wherein the participants can join conversations, and accept peer to peer rewards and recognition. The platform utilises high-quality interactive technology, with the audience being able to interact with streamers through chat and audio. Besides gaming and interactions, the participants get exclusive access to esports events and tournaments. The platform is frequented by some of the top streamers. Nimo TV operates as Huya Live in China. Based out of Guangzhou, the platform operates globally as Nimo TV. It is much similar to Twitch and focuses mainly on video game live streaming and broadcasting of esports competitions. Millions of players get to showcase their gaming skills on the platform. And playing a game while having an audience, watching and commenting makes Nimo TV more popular. Nimo TV currently supports more than 19 languages.
Nimo TV has most recently launched its services in Southeast Asia. The services can now be availed in Malaysia, Indonesia, Vietnam, Thailand, and the Philippines. Users can stream some of the most popular games, including Player Unknown's Battleground (PUBG), Dota 2, Arena of Valor, League of Legends and Mobile Legends. Nimo TV also helps gamers generate income by doing what they love most. The base pay is $50 when you are just starting. The payout is based on the hours you are clocking in. Nimo advises streamers to clock in minimum of two hours per day and twenty days per month. If you are just starting, you can promote your live broadcasts on Instagram, Facebook, and Twitter. As you become popular, you might also win the chance of being featured on the global leaderboard. 
If you wish to stream through Nimo TV, you will be asked to create an account. Signing up is easy. Enter the mobile number, and the platform will send an OTP for confirmation. Once you have received the OTP, enter the same into the sign-up form and set a password. If you want a hassle-free sign-up, you can click on 'log-in' via third-party apps, like Facebook, Twitter, and Google. If you are a streamer, you will get access to the dashboard, and you can download live streaming tools from the website itself. If you are interested in streaming, you need to be aware of the basic requirements. You will need a Nimo TV account, a good internet connection, 8GB or higher RAM, and compatible graphics card. For queries or feedback you can reach the Nimo TV support through the email provided at the beginning of this page.