Find below the customer service details of Nike (Hong Kong). Besides contact details, the page also offers a brief overview of the company.
Head Office
Exchange Tower,
33 Wang Chiu Rd,
Kowloon Bay, Hong Kong

Customer Service
Phone: +852 8212 2122
Web: Support
_____ 
About Nike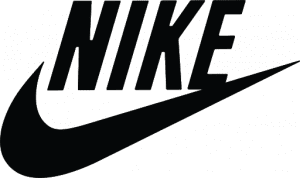 Nike is a name that most affiliate with quality, durability, and trust. Formerly known as Blue Ribbons Sport, Nike is a five-decade-old enterprise that has been delivering quality products to its customers without fail. An American firm, Nike is known for designing, manufacturing, and marketing Footwear, clothing items, equipment, accessories, and other services. As of today, Nike is the largest supplier of athletic footwear and apparel. Valued at $32 bn in the year 2020, Nike is one of the most valuable brands in the world. It was a part of the Fortune 500 in the year 2018, ranked at no 89. Nike has two other subsidiaries, namely Jordan and Converse. These two sub-brands have been able to create an equity of their own. Nike even manufactures sports equipment, which is considered of exemplary quality and is very durable as well. While most recognize Nike due to their very famous tagline "just do it", over the years, Nike has positioned itself as a brand synonymous with hard work and sportsmanship. Perhaps, this is the reason why Nike sponsors many well-known athletes and sports teams throughout the world. Nike has carved its niche so well that many of their old products or originals have achieved the status of being "collectibles". 
Nike has received many accolades for their organizational culture as well as the type of products they create. Fortune has listed Nike in the list of "100 best companies to work for". Nike was listed in the Top ten for social responsibility reporting. The company was even named as one of America's best workplaces for commuters by Fortune. As of today, Nike sells some of the best sneakers in the world. Nike sub-brands such as Nike Golf, Nike Pro, Nike+, Air Jordan, Nike Blazers, Air Force 1, Nike Dunk, Air Max, Foamposite, Nike Skateboarding, Nike CR7 have set the bar very high for the competing brands. Sneakers such as Nike Air Presto, Nike Air Huarache, Nike Lunar Fingertrap Cross trainer sneakers, Nike Air Max 97 Qs, and Nike Sock Dart are a few of their best in the market as of today. Sports equipment, gym bags, yoga mats, pilates equipment, bags, and other related products of impeccable quality are sold by Nike on various forums. Nike's iconic sneakers such as Air Max, Air Force 1, Metcon, Huarache, Free, and Fly Knit are some of the best and most sought out sneakers worldwide.
For those across Hong Kong, the brand's products can be purchased on all major e-commerce portals and brick-and-mortar outlets. However, Nike's Hong Kong official website makes the shopping experience easier and smoother. Like any other e-commerce portal, you can create your account on the website or simply shop as a guest. All you need to do is to log on to the website, select a product that you like, make the payment, and you are good to go. In case you find the product to be defective, Nike will give you a 30-day window to return the product. You will not have to pay extra to have the product returned. You can exchange the item the same way. All in all, Nike is a very customer-friendly brand with some of the most supreme products.