Contact Nickelodeon: Find below customer service details of Nickelodeon Channel, including phone and email. Besides contact details, the page also offers a brief overview of the company.
Head Office
Nickelodeon Online,
1515 Broadway,
New York, New York 10036
Customer Service
Phone: 212-846-2543 (US)
Phone: 02 9921 0200 (Australia)
Email: [email protected]
_____
About Nickelodeon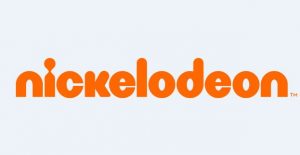 Designed to be comical, simple and colourful for kids and teens, the Nickelodeon Channel is one of the most popular children's channel. It is owned by Viacom International Media Networks. Established in 1979 in the United States, the television channel has programming targeting children between the ages of 6-14. Its headquarters is located in New York City and has a nationwide broadcast. With various sister channels Nickelodeon includes everybody in its programs. It's other channels include Nick Jr, Nicktoons, TeenNick, and NickMusic.
As of 2018, Nickelodeon channel was available in over 92 million households across the US. Nickelodeon broadcasting time starts from 7:00 am to 9:30 pm on weekdays. SpongeBob Squarepants is one of the most popular programs on Nickelodeon, other exciting and interesting programs include The Loud House, Rise of the Teenage Mutant Ninja Turtle, Adventures of Kid Danger, Power Rangers, Game Shakers etc. Conflicting ages among Nick viewers has not stopped the network from providing all round entertainment for all ages. Nick Junior airs programs and animations that are suitable for kids. The most popular being Dora the Explorer. The television network is aimed at kids of 2-7 years. Other interesting shows on Nick Jr include, Max and Ruby, Team Umizoomi, Paw Patrol, Mutt and Stuff etc.
Keeping you awake all night is the Nickelodeon all night program: Nick at night. It is aired from 9:00pm to 7:00 am on weekdays, 9:30 to 7:00 am on Saturdays and 8:00pm to 7:00 am on Sundays. Some of the programs include The Donna Reed Show, The Cosby Show, Mr Ed and many other shows that benefit the older generation. NickToons is almost synonymous with many original animation pictures like Fanboy and Chum Chum,the popular Spongebob Squarepants, Teenage Mutant Ninja Turtle and so much more.
In favour of the teenagers, the TeenNick television airs programs that are not too simple for teenagers. Other sister channels from Nickelodeon include Nickelodeon Movies, Nick on demand, Nick HD, Nick Pluto, Nick music, and Nick Rewind.
Play a number of games involving your favourite Nick characters. You will find games like the irobotchallenge adapted from I am Frankie, Sponge Mania from SpongeBob, Extreme Cardboard Racing from House Herrie and many others. Also follow up your favourite episodes with the Nickelodeon mobile app for smartphones and tablets. Keep track of all the programming, the schedule, time and shows on the website. For more information or queries on schedule, online streaming, live TV, games, career, or others, reach the Nickelodeon support.