Find below customer service details of Nextdoor. Besides contact details, the page also offers a brief overview of the technology company.
Head Office
Nextdoor, Inc.,
875 Stevenson Street,
Suite 700, San Francisco, CA 94103
United States
Support
Email: [email protected] (general)
Email: [email protected] (information access requests)
______
About Nextdoor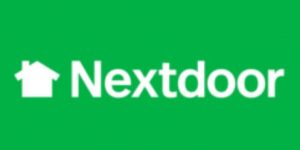 Nextdoor is a social networking platform for local neighborhoods. The Facebook-style social network was launched in the year 2008, with headquarters at San Francisco, California. The service, available on web, Android and iOS, is designed to connect neighbors, make connections, plan events and advertise for buying and selling goods. The regions the service is available span Australia, France, Germany, Italy, UK, US, Canada, Spain and Netherlands.
New users can register on the platform for free. If there is no Nextdoor in your neighborhood, you can complete a form that will notify when it becomes available. For each neighborhoods, Nextdoor creates a private, password-protected website. Only members within the neighborhood can join. Before joining, residents will have to verify their address on the platform. To get started, you can input your neighborhood in the search to see a drop down of relevant results.
There are more than 180,000 neighborhoods registered on the platform. As you register, you will be asked to update your profile, add interests, publish page and insert business profile if any. Your personal page will show recent posts, comments and feedback left by other neighbors.
You can connect with neighbors to stay informed and share local information. You also will be notified of safety updates. And not just that, you can share goods and get recommendations of home service professionals. Need to find a new home? or lost your pet? With Nextdoor, you can instantly advertise and receive help from people around you. New members can join meetups and events.
To sell or buy, navigate to the For Sale or Free section on the web or app. After the listing is published, it immediately goes on the neighborhood feed for others to read. All information is only available to residents at the local neighborhood. Other features on the app include the option to create a group to meet up with like minded neighbors. Registered users will also find the sections Classifieds, Free Items, Lost & Found and Crime & Safety. Like other social networking platforms, Nextdoor allows users to engage in a private chat as well as send emails.
Public agencies can register on Nextdoor to create safer communities and communicate with verified residents in the local jurisdiction. Through the mapping and targeting features, agencies can post important messages and get participation to upcoming events. Agencies can also send urgent alerts via text and push notifications. The technology is best suited for public safety agencies, city/county agencies and communication departments. For queries on registration, membership, privacy or others, you can browse the Help section on the website.