Find below customer service details of Nextcloud, including phone and email. Besides contact details, the page also offers a brief overview of the cloud storage company.
Head Office
Nextcloud GmbH
Hauptmannsreute 44a
70192 Stuttgart, Germany
Phone: +49 711 25 24 28 90
Support
Email: [email protected] (general)
Email: [email protected] (report third party apps)
_______
About Nextcloud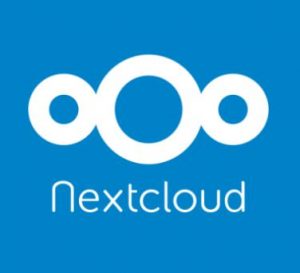 Nextcloud is a new and growing cloud storage solution provider that is fully open source and is a reliable alternative to Dropbox or Google Drive. There are currently over 250,000 Nextcloud servers online. The most sought-after Enterprise File Sync and Share solution is perfect for both small and medium enterprise customers. The products are managed by Nextcloud GmbH, with headquarters located at Stuttgart, Germany.
The self-hosted cloud solution was started by Frank Karlitschek in 2016. Frank, who earlier founded the ownCloud project in 2010, says the company's vision is to provide technology with consumer-grade solutions with key focus on security and privacy. Technology partners include Collabora, Assanti, Canonical, HostBill, Nitrokey, Moddle, WDLabs, Red Hat, TWS and OSB Alliance.
All data is stored in user's own data center managed by them. The website claims it's products integrate tools to control and monitor data exchange and communication, including the unique File Access Control and workflow features, extensive audit logs and sharing. On the security front, Nextcloud's secure technology offers brute force protection to advanced server side and integrated end-to-end, client side encryption.
For an overview on the products, you have Nextcloud Files, Nextcloud Talk, Nextcloud Groupware and Nextcloud at home. There are industry solutions designed for healthcare, education, financial, government, and media industries. Speaking of Nextcloud Files, it is an on-premise Universal File Access and sync platform with powerful collaboration capabilities. It is accessible on desktop as well as smartphone.
The Nextcloud Talk is for private audio/video conferencing and text chat through browser and mobile interfaces. For productivity and collaboration with teams, there is Nextcloud Groupware that offers integration Calendar, Contacts and Mail. The self-hosted collaboration solutions allow users to control and monitor data, manage communication without compromising on the compliance with business and legal requirements.
All Nextcloud products offers extensive data policy enforcement, encryption and auditing capabilities. Data can be accesssed from FTP, Windows Network Drive, SharePoint, NFS and Object storage. You can easily send and receive files or links through web and mobile interfaces. Further, you can access data stored with popular cloud service providers such as Google and Dropbox.
To get started, you can download Nextcloud for server or sign up with a provider. You also have a desktop version and Nextcloud Android/iOS apps. There is a Demo available for those who want to try Nextcloud before getting started. For enterprise customers, Nextcloud offers a number of plans that is pre-configured and optimized.
The enterprise plans – Basic, Standard, and Premium – is fully open source and offers early security and stability patches. Other features and benefits can be read under the Pricing section. For those who are just getting started, there are manuals available for users, desktop client, admins and developers. There is also an active community on the Nextcloud forum where you can ask or reply queries on installation, maintenance and troubleshooting. For complaints or queries on enterprise plans, security, installation, or others, reach the Nextcloud support.