Find below the customer service details of New York Aquarium. Besides contact details, the page also offers a brief overview of the tourist destination.
Head Office
New York Aquarium,
602 Surf Avenue,
Brooklyn, New York 11224 
Customer Service
Phone: (718) 265-3474 (general information)
Phone: (718) 220 5112 (membership)
Phone: (800) 433 4149 (group sales)
_____
About New York Aquarium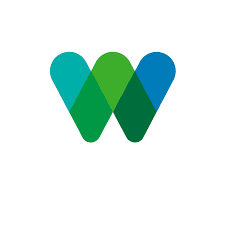 Present on a vast 14 acres right by the sea, the New York Aquarium is home to more than 8000 animals. Located on Coney Island, Brooklyn, the aquarium is the oldest of its kind in the US. Founded in 1896 as Castle Garden in Manhattan, the aquarium was shifted to Coney Island in 1957. Wildlife conservation society is in charge of the property and manages the aquarium as part of the integrated system of four zoos and one aquarium. Being part of the WCS (Wildlife Conservation Society), the mission of the aquarium is to save wild places and wildlife, in this case, aquatic species, all the while making a contribution to education and inspiring people to value nature. New York Aquarium currently hosts more than 266 species of aquatic wildlife. With a mission to increase public awareness about issues faced by water bodies and their inhabitants, New York Aquarium hosts multiple events and research initiatives. One of the most popular programs emerging out of the facility is The New York Seascape program, which is designed to restore the healthy populations of the marine species in New York waters.
New York Aquarium offers an enjoyable experience to visitors with playful sea otters, amazing sharks, and much more. The aquarium maintains a streamlined website that users can navigate around easily. It offers a wealth of information on programs, schedule, memberships, tickets, events, and volunteering programs. If you are planning to visit the aquarium, the first and foremost thing to do is to check the schedule. You do not want to show up only to find closed gates. The website gives an overlook of the weekly schedule, including the opening time, last entry time, and closing time. You can also purchase the tickets from the website, which is fairly easy. You can purchase a child ticket (aged 3-12) for $22.95 for Monday to Thursday, and for $24.95, for Friday to Sunday. Tickets for a senior (65 years and over) could be purchased for $24.95, for Monday to Thursday, and $ 26.95, for Friday to Sunday. If you want to purchase a ticket for an adult (13 and over), you will have to shell out $26.95 for Monday to Thursday, and $29.95, for Friday to Sunday.
You can select the category of tickets you want to purchase, apply the discount code (if you have any) and proceed to checkout. You can make payments via major credit cards. New York Aquarium also offers memberships for unlimited adventure in the Central Park Zoo, Bronx Zoo, Queens Zoo, and Prospect Zoo. You can select Family Zoos membership for $170, Family Zoos Plus membership for $210, and Conservation Supporter membership for $390. The website offers separate conservation memberships, including the Conservation fellow for $525 and the Conservation partner for $800. If you wish to purchase a membership for the New York Aquarium only, you can select the family aquarium membership for $150, or Family Plus Aquarium for $170. You can use the website to renew your existing memberships as well. Visitors with queries on payment, refund, cancellation, or membership can reach out to the helpline via phone.