Contact New India Assurance: Find below customer service details of The New India Assurance Company, including phone and email. Besides contact details, the page also offers a brief overview of the insurance company. Reach the customer service below for support, complaints or feedback.
Head Office
The New India Assurance Co Ltd
87, MG Road, Fort,
Mumbai 400 001
Customer Service
Phone: 1800-209-1415
Email: [email protected] (web queries)
Claim Hubs
Phone: 079-26553200 (Ahmedabad)
Phone: 080-22220680 (Bangalore)
Phone: 0265-2225915 /16 (Baroda)
Phone: 0755-4203251 (Bhopal)
Phone: 0674-2545873 (Bhubaneshwar)
Phone: 0172-2542754 (Chandigarh)
Phone: 044-23456729 /872 (Chennai)
Phone: 0422-2546006 (Coimbatore)
Phone: 011-27105781 / 82 (Delhi)
Phone: 0484-2381718 (Ernakulam)
Phone: 040-27819678 (Hyderabad)
Phone: 0141-2745723 (Jaipur)
Phone: 033-22622932 (Kolkata)
Phone: 0522-2619922 (Lucknow)
Phone: 022-22020693 / 694 (Mumbai)
Phone: 020-24430697 (Pune)
Phone: 0487- 2331772/2331773 (Thrissur)
Phone: 0866-2477332 / 2474893 (Vijaywada)
Phone: 0891-2508968 (Visakhapatnam)
___
About The New India Assurance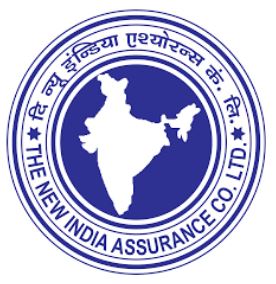 The New India Assurance Co Ltd is a government of India-owned insurance company founded in 1919. Headquartered at Mumbai, New India Assurance employs more than 19,000 across the country and has a wide network of branches and micro offices. In fact there are more 2,450 offices serving hundreds of thousands of customers. In 2017, the Indian operations alone crossed 19,100 crores. The company's subsidiaries include the United India Insurance, Oriental Insurance and National Insurance. New or existing customers can locate a regional office, micro/divisional office or claim hub on the website. You can locate a branch by address, city or pin code.
New India also operates in 28 countries. The list includes Japan, Hong Kong, Philippines, Thailand, Australia, Fiji, UK, New Zealand and the UAE. New India Assurance has a host of insurance plans catering to wide range of needs. There are more than 170 products to choose from. You have health insurance, motor insurance, travel and marine insurance. The motor insurance can include a two wheeler, private car or commercial vehicle. The auto insurance covers damages, breakdowns, property damage, injuries or death.
If you are interested in any of the motor insurance plans, you can instantly get a quote on the website by simply providing the vehicle details along with your personal contact information. Additionally, you can buy insurance or renew existing policy on the website. Payment for the product can be done using credit/debit card or net banking. You can login any time to your account to view the policy details, along with renewal or expiry information.
Other policies include New India Global Mediclaim Policy, Asha Kiran, Jan Arogya Bima, Swasthya Bima Policy, Universal Health Insurance, New India Mediclaim Policy, Senior Citizen Mediclaim, Universal Health Insurance BPL, BMB Sakhee, Overseas Mediclaim, Machinery Insurance, CAttle Insurance and Rural Laghu Bima Hut. The website provides an overview of all the aforementioned products.
To know the list of hospitals where the insurance is valid, you can browse the FAQ section of the website or speak to the customer care. There is a Claim form available on the website to download and submit in case of any medical emergency or accident. If you are an existing insurance holder, you can pay for the premium online using major credit cards or net banking. For more information or queries on premium, payment,cancellation, renewal, quote, or others, reach the New India Assurance support.