Contact New Delhi Municipal Council: Find below customer service details of New Delhi Municipal Council (NDMC), including phone and email. Besides contact details, the page also offers a brief overview of the government body. Reach the customer service below for support, complaints or feedback.
Head Office
New Delhi Municipal Council
Palika Kendra,
Parliament Street,
New Delhi-110001
Customer Service
Phone: 1533
Phone: 41501354 – 60
Email Support
Email: [email protected] (website support)
Email: [email protected] (office of secretary)
Email: [email protected] (director for tax)
Email: [email protected] (director for commercial)
Email: [email protected] (health dept)
Email: [email protected] (commercial dept)
Email: [email protected] (registrar for birth/death cert)
______
About New Delhi Municipal Council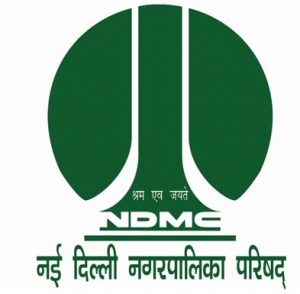 The New Delhi Municipal Council (NDMC) is responsible for the overall management of the municipality in New Delhi, providing civic services and basic amenities to the citizens. Established in 1927, the Council often referred to as NDMC is headed by a chairperson and also includes the Chief Minister of Delhi as a member. The Municipal Corporation of Delhi (MCD), along with the New Delhi Municipal Council (NDMC) and the Delhi Cantonment Board form the three statutory urban regions under the urban territory.
The NDMC encompasses 28 departments such as Commercial, Fire, Finance, Electricity, Public Health, Accounts, Audit, Architecture, Security, Law, Enforcement, Public Relations, Vigilance, Welfare, Education, Medical Services, Estate I, Estate II and Property Tax. Some of the popular areas that fall under the NDMC's governance include Barakhamba Road, Connaught Place, President Estate, Central Secretariat, Ashoka Road, Parliament Street, Janpath, Jantar Mantar Road, Teen Murti Marg, Lodhi Colony, Safdarjung Enclave, Shantipath, Chanakya Puri, Netaji Nagar and Moti Bagh.
Citizens can obtain a number of eservices and also gather information on the departments and it's functions on the NDMC official website. The Downloads section has forms for grievance registration, for school admission, for new electric connection or disconnection, Aadhaar based registration form or SLGIS claim form. Know the hospitals, schools, parks, gardens and markets managed by the NDMC as well. There is an Employee Corner where you can get details on Form-16, Palika Samachar or TMR Wager Slip.
As for the e-services, on the website you can very conveniently view or pay your electricity bill. Payment for bills can be made using debit/credit card or net banking. Additionally perform registration of new connection or check status of existing. The same also goes with water bills. The Property Tax Return (PTR) online allows you to pay property tax or download forms. Did you know you can also get building plan approval online? That is not all, there are specific sections for citizens to print birth or death certificates. All these services and much more are available on the iOS/Android app too. On the app, you can raise complaints regarding municipal issues, pay bills, connect for emergencies like ambulance or police. You can even find parking lots in your area and check the NDMC-managed hospitals. For more information or queries on office locations, payment, cancellation, refund, career, or others, reach the New Delhi Municipal Council support.