Find below the customer service details of Netto Marken-Discount. Besides contact details, the page also offers a brief overview of the company.
Head Office
Netto Marken-Discount Stiftung & Co. KG
Industrial park Ponholz
193142 Maxhütte-Haidhof
Phone 09471/320-0
Customer Service
Phone: 0800 200 00 15
Phone: +49 9471 320999
Web: Help
_____
About Netto Marken-Discount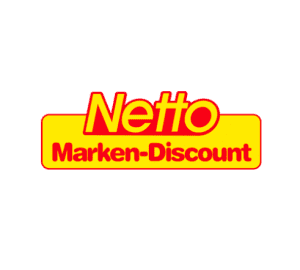 A discount supermarket chain in Germany, Netto Marken-Discount is owned by Edeka Group. Netto Marken-Discount hasprime presence in the west and south of Germany. The company was founded in 1984, with the opening of a single store. In 2004, Netto Marken-Discount inaugurated its 1000th store, and the number rose to 4000 in 2009. The chain is continuously expanding adding geographic milestones and a vast product portfolio. The parent company, Edeka Group, acquired Plus supermarket chain in 2009 and merged it with Netto Marken-Discount. This gave Netto Marken-Discount an edge in terms of reach and expertise. Netto Marken-Discount offers well-known brands at comparatively low prices. The chain is different from that of the Lidl and Aldi, as the latter offers products primarily created by them and badged under different brand names. The name of the chain, Netto Marken-Discount, might suggest a link with the Danish Netto chain or the French Netto Chain, but all three are entirely unrelated. Edeka owns a 25% stake in the Danish Netto, but the operations of Netto Marken-Discount and Danish-Netto are not collaborated, in any case.
It is not hard to find the nearest Netto Marken-Discount store, but if you want help you can log on to the official website and look for 'store locator' utility. The website will help you find the nearest store automatically if your location detection is on, else you can try finding a store using a city name or postcode. You can also use the website to shop from the comfort of your home. Netto Marken-Discount stocks canned foods, ready meals, nibbles, confectionery, beverages, care products, household supplies, pet foods, baby supplies, grills, fireplaces, garden tech, garden furniture, tool houses, bathroom ware, sanitary ware, workshop equipment, construction equipment, indoor sports items, furniture, office stationery, bedroom accessories, and much more.
The first thing to do on the website is to create your account. This will help you with a lot of things. If you are a registered user, you will get alerts related to promotions or extra discount periods, whenever applicable. Having an account also means that you will have your purchase history just a click away. There is no need to punch in your credentials every time you decide to shop, and you can conveniently manage addresses and payment methods. Not to mention the fact that you can make and manage product wish lists too. All you need to do is log on to your account, add the items you want to purchase into your cart, and make payment. The website has a separate page for current offers, weekly offers, card promotions, branch promotions, and price reduction schemes. Netto Marken-Discount also has an app available for Android and iOS. The delivery time of the products can vary, and the related information is available on the right side of the article, right below the price label. Netto Marken-Discount offers free shipping on orders above 60 euros. For orders under the free shipping value, a shipping fee of 4.95 euros is charged per order.