Find below customer service details of Net10 Wireless. Besides contact details, the page also offers a brief overview of the mobile network operator.
Head Office
NET10 Wireless
9700 NW 112th Ave,
Miami, FL 33178
United States
Customer Service
Phone: 1-877-836-2368 (Net10 phone)
Phone: 1-855-333-2355 (bring your own phone customers)
Phone: 1-800-299-7280 (home phone)
Phone: 1-888-442-5107 (hotspot)
Email: [email protected]
_____
About Net10 Wireless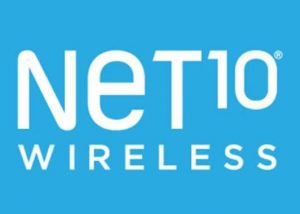 Net10 Wireless is a no-contract mobile virtual network operator that was launched in 1996. Currently part of TracFone, an America Novil corporation, Net10 offers a number of flexible call and data plans, and supports both GSM and CDMA phones. Subscribers enjoy nationwide coverage as Net10 partners with the four major network operators – Verizon, AT&T, T-Mobile and Sprint.
There are no contracts, monthly bills or activation fees for the plans available for smartphones, home phones or hotspots. You have the option to keep the number you have or obtain a new one. If you are new to Net10, you can check coverage by entering your zip code on the website. While there, you can explore the various plans, order for a SIM card or activate a number.
The service plans offered by Net10 vary for smartphone, basic phone, home phone and hotspot. Most 30-day plans include unlimited talk, text and data. For smartphones, you have plans starting from $20 with 1GB data, to $40 and up to $65 for 10GB. For basic phone, you have pay-as-you-go plans that let you choose your minutes and service days. For home phone, you have a $18 plan offering unlimited 30 days nationwide calling and a $30 plan with unlimited nationwide and international calling. For mobile hotspots you have plans starting with $5 (for 500MB) to up to $50 (for 10GB).
Don't have a device to activate plan? You can order phones and accessories on the Net10 shop section. Find devices from some of the best brands including Apple, Samsung and LG. The deals section showcases devices with best discounts. Purchase of a device can be done using all major credit cards. They also come with free shipping. Once you have your device ready, you can activate by selecting the type of product.
Besides purchasing device and plan on the website, new subscribers can head to any nearest authorized retailer outlet for same. You can find a store nearest to your address on store locator. If purchasing online, you can buy a plan instantly using a Visa or MasterCard. Additionally you can refill your service using credit or debit card. You can also add Airtime directly from your NET10 phone with Rapid Refill. Airtime is available at any Net10 retailer outlet as well. Note that most Service Plans (Service Cards) are not refundable. As for device, you enjoy return for up to 30 days.
Currently customers can view and manage their services by signing into their account. Join the Rewards loyalty program to earn points every time you renew your service plan or take part in activities like polls and games. The points can be used for free service plan and also high speed data add-on cards. For queries on activation, renewal, transfer and coverage, access the Help section on the website. You can also reach out to Net10 support via phone, chat or email for assistance.