Contact NCAA: Find below customer service details of National Collegiate Athletic Association (NCAA), including phone and email. Besides contact details, the page also offers a brief overview of the athletics body.
Head Office
The National Collegiate Athletic Association
700 W. Washington Street
Indianapolis, Indiana 46206-6222
Support
Phone: 317-917-6222 (corporate)
Phone: 877-262-1492 (Eligibility Center)
Email: [email protected] (for tickets)
Email: [email protected] (Eligibility Center)
______
About NCAA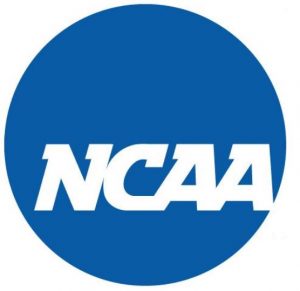 The National Collegiate Athletic Association (NCAA) is a voluntary membership organisation that regulates and governs intercollegiate athletics in the United States. It regulates athletes of more than 1,100 colleges and universities, in addition to 100 athletics conferences and 40 affiliates sports organisations. Each year, the NCAA conducts 90 championships in 24 sports. The national office headquartered at Indianapolis manages all the championships and programs. Founded in the year 1910, the NCAA posted revenue of $1.06 billion in 2016-17 fiscal year.
The teams are separated into three NCAA divisions. The Division I boasts of the biggest student bodies. According to the website, Division I has membership of nearly 350 colleges and universities. Together they congregate close to 6,000 athletic teams. Students who want to compete at a Division I school must meet standards set by NCAA members. The eligibility include "initial-eligibility, two-year college transfer eligibility, and progress-toward-degree".
As for Division II, it brings together more than 300 schools and colleges from across 45 states. Enrollments range from more than 25,000 to less than 2,500, and students also can benefit from a partial scholarship. Division II colleges are smaller and have fewer athletic department resources. In Division III, schools don't offer any athletic scholarships. There are about 450 institutions under this. Student athletes in this division enjoy a perfect balance between academics and athletics. It gives student-athletes the opportunity to focus on their academic programs and the achievement of a degree.
Some of the top ranking colleges for student athletes include the University of Illinois, Pennsylvania State University, University of Iowa, Oklahoma State University, Indiana University, Stanford University, University of California, University of Alabama, Texas A&M University, University of Maryland, to name a few. The NCAA Championships Schedule section on the website will help you know the dates and teams competing. You can filter options by academic year, division, season and state. The different sports you will find include baseball, basketball, football, golf, gymnastics, ice hockey, lacrosse, rowing, skiing, soccer, softball, tennis, volleyball, wrestling and swimming. Basketball has been one of the most popular of all. Some of the top basketball teams stealing limelight include the Duke Blue Devils, Kentucky Wildcats, Kansas Jayhawks, Virginia Cavaliers, Gonzaga Bulldogs, Michigan Wolverines and Louisville Cardinals.
On the NCAA website, you can catch the latest headlines, see the team stats and watch video highlights. You can also catch live action by connecting through your TV provider online. Tickets for games can be purchased via Ticketmaster. You can select the preferred seat on the interactive chart. Payment for tickets can be made using Visa, MasterCard, Discover or American Express. Do read the cancellation and refund terms before making your purchase final. Shopping addicts can purchase NCAA merchandise from the official online store of NCAA Sports. You can purchase apparel, hats and fashion accessories of your favourite team. For complaints or queries on applications, forms, membership, eligibility, scholarship, schedule, tickets, career, or others, reach the NCAA support.