Find below customer service details of NBC Television. Besides contact details, the page also offers a brief overview of the channel.
Head Office
NBCUniversal Media, LLC
30 Rockefeller Plaza, Rm. 1087E
New York, New York 10112
United States
Phone: 212-664-4444
Support
Email: [email protected] (NBC Android app queries)
Email: [email protected] (NBC New York)
Web: Submit Ticket
_____
About NBC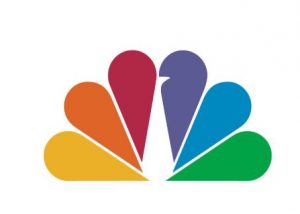 The National Broadcasting Company, popular as NBC, is a leading American television network that was founded in the year 1926. The network is owned by NBCUniversal (Comcast Corp) and has its headquarters at New York City. One of the oldest broadcasting company in the country, NBC was in fact the first full-service radio network in the US. It today serves more than 200 affiliated stations covering all major states. Other associate brands that span broadcast, cable, digital and film include NBC News, NBC Sports, Telemundo, Golf, MSNBC, CNBC, Universal Kids, USA Network, DreamWorks, Dandango, and Bravo.
For years NBC's programming has been well received for its line-up of unique and creative shows. Some of the all time best include the popular sitcom title Seinfeld, Saturday Night Live, The Office, This is Us, Friends, American Idol, Good Place, Friday Night Lights, Superstore, ER, Will and Grace, 30 Rock, and reality singing competition show The Voice. The Friends which ran for ten seasons is one of the most watched TV series of all time.
According to the corporate website, NBC Television Network broadcasts more than 5,000 hours of TV programming each year. The programming reaches homes through affiliate stations and 30 NBCUniversal owned television stations. NBC owned television stations serves some of its largest markets like New York, Washington DC, San Francisco, Boston, Los Angeles, Chicago, Boston and Philadelphia.
TV viewers can connect with their local cable operator for subscribing to NBC channels. To know the programming and ongoing shows you can visit the official website. You can see the popular shows by title or genre like comedy, drama, reality or news/talk. When you click on a title, the page provides an overview along with cast, crew, short clips and episode list. If you want to watch past episodes, you can do it online by selecting your TV provider. Viewers can also access the live stream on web or smartphone app. For same you can access NBCUniversal's streaming apps including Bravo, E!, Oxygen, SYFY, and Telemundo. Note that the live streams available through the NBC website and apps are location based. For complaints or queries on subscriptions, schedule, troubleshooting, career, or others, reach the NBC support.