Contact National Rail Museum: Find below customer service details of National Rail Museum, New Delhi, including phone and email. Besides contact details, the page also offers a brief overview of the tourist attraction.
Address
National Rail Museum
Shanti Path, Chanakyapuri,
Near Bhutan Embassy,
New Delhi, 110021
Directions: Google Maps
Support
Phone: +91 11 26881826/ 27/ 28/ 29
Email: [email protected]
______
About National Rail Museum
National Rail Museum is a popular tourist attraction in New Delhi, India. The museum, located in Chanakyapuri, first opened in the year 1977. It is a must go place for history lovers, specially those interested in learning the legacy and heritage of Indian railways. Visitors to the museum will find several exhibits, artifacts and antique locomotives. Spread across 11 acres, the museum boasts of more than 100 real size exhibits. Some of the main exhibits include Patiala State Monorail Trainways, Fairy Queen, Morris Fire Engine, Saloon of the Maharaja of Mysore, Electric Locomotive 4502 Sir Leslie Wilson, and Kalka Shimla Railbus.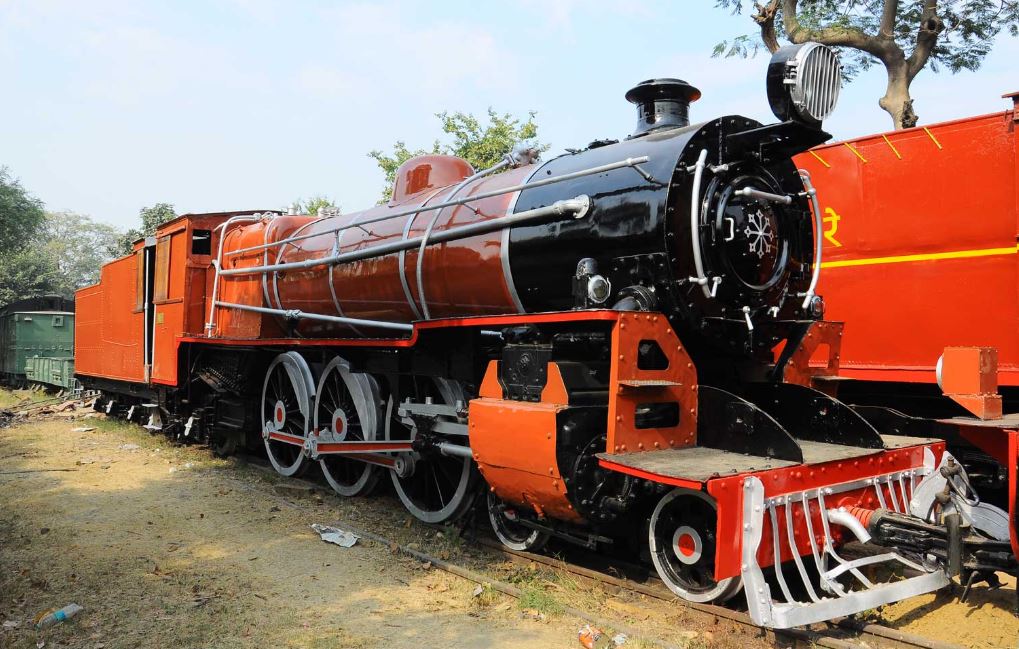 There are both indoor and outdoor exhibits. The outdoor gallery houses a variety of engines and coaches including electric and steam locomotives. Additionally, find a collection of wagons, armored trains, carriages, and rail cars. For a little fun-filled time, take the toy train ride in the outdoor gallery of the museum. At the indoor gallery, you will find trail models and collection of photographs, giving you a glimpse of Indian Railways' rich heritage that span over 160 years.
The museum is open for visitors from Tuesday to Sunday, from 10am to 5pm. Entry will be closed after 4:30pm. The museum will be closed on Mondays and major public holidays. Tickets can be purchased at the entrance. If travelling on a weekday, it will cost INR 50 for an adult and INR 10 for children between 3-12 years age. You will need to purchase separate tickets for Bheem Diesel Simulator, 3D Virtual Coach Ride, Steam Loco Simulator, Joy Train and Toy Train 1:8. There are packages available for trying all the activities, rides and simulators. For shopping souvenirs and gifts, there is a store inside the museum complex. Find apparel, books, models and frames for purchase. For dining, you have the Rails Restaurant, whose design is inspired by the Dome of the CST terminus building in Mumbai. For complaints or queries on tickets, events, cancellation, refund, photography, or others, reach the National Rail Museum support.