Contact MyPillow: Find below customer service details of MyPillow, US, including phone and email. Besides contact details, the page also offers an overview of the company and its services. Reach the MyPillow customer service below for queries, complaints or feedback.
MyPillow Head Office
343 East 82nd Street
Chaska, MN 55318
United States
Phone: 952-400-1180
MyPillow Customer Service
Phone: 1-800-544-8939 (sales)
Phone: 1-800-308-1299 (support)
Email: [email protected]
____
About MyPillow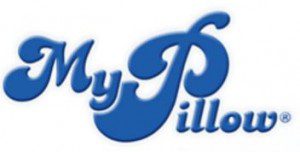 MyPillow is an American pillow manufacturer founded by Mike Lindell in 2004. The company's products can be purchased online on the website or at over 500 store locations across the US. MyPillow manufactures all its products locally. It's pillows feature a patented interlocking fill that adjusts to any sleep position and creates a natural cooling effect.
Products that can be shopped on the website include Standard/Queen Premium, King Premium, Classic Series Pillows, All Purpose Cushions, Pet Beds, Bed Topper, Signature Series Premium Plus, My Body Pillow, MyBolster Pillow, MyTravel Pillow, GoAnywhere Pillow and MyFirst Pillow. In addition to pillows, customers can also shop for cases and covers. Every product listed on the website comes with detailed description, fitting guide and reviews.
Purchases can be made using Visa, MasterCard, American Express and Discover cards. The company offers a 60 Day Money Back Guarantee. Refunds on products returned will be processed within 30 days. Additionally, all products also come with 10 year warranty. For more information or queries on payment, refund/cancellation, warranty, or others, reach the MyPillow customer service.