Find below customer service details of MyGate, including phone and email. Besides contact details, the page also offers a brief overview of the technology company.
Head Office
Vivish Technologies Pvt Ltd,
315 Work Avenue, #257,
16th Cross, 5th Main,
Sector 6, HSR Layout,
Bangalore 560102
Customer Service
Phone: 1800 123 2084
Email: [email protected]
Email: [email protected]
______
About MyGate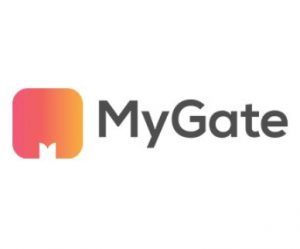 MyGate is an Indian technology company providing security management solutions for gated communities. The security management startup was founded by entrepreneurs Vijay Arisetty, Shreyans Daga and Vivaik Bharadwaj in 2016. Headquartered at Bengaluru, the company employs more than 600 across the country. Recognized as one of the 42 start-ups to watch out for by INC42, the app-based service is used by more than 1.2 million users each day. The MyGate website claims it's system validates more than 45 million visitors each month. The service is currently available across 11 cities. Through the app, gated communities can manage a host of tasks, from accounts to visitors, deliveries and security guards.
There are more than 5,000 gated communities using MyGate. New customers can schedule a demo on the website to get a tour of the key features. The website also lists the features. So who uses MyGate and for what purposes? According to the website, the platform is popular among co-operative housing communities, developers and security companies. The key features consist of Visitor Management, Amenities Booking, Daily Staff & Service, Child Security, Delivery Management, Multi-Property Management, and Accounts/Payments. Available round the clock, MyGate says the service can be set up in a jiff with no lengthy procedures or complex software.
For an overview of the features, the Visitors Management replaces traditional intercom and need for register book etc. Through the feature, you can send a passcode invite and your friends and family are approved to enter. If you have an unexpected visitor, you will get a notification requesting for your approval. Staff management is another draining experience for many. You will get instant notifications of the arrival of maids and can easily track the days they have worked. There is also a database of daily help within the apartment complex reviewed by other households. The community staff ratings on cooks, driver and others makes it easy for you to choose one for your home.
For those with children it is a worry to monitor them round the block within the apartment complex. The Child Security Tracker will help you get notified every time your child leaves the premises alone or with someone. Given the ecommerce boom, managing delivery persons can be a hassle. MyGate partners with top ecommerce brands making it easy for auto-approved entries and even for leaving parcels at the main gate when not at home. Another important feature of the app is the way it helps one to manage the society's finances. With a single dashboard you can approve payments, bills and download receipts or reports. The account software will help raise invoices for groups or individuals, capture payment collection, accept payment by debit/credit card, and much more. For complaints or queries on software, registration, cancellation, career, or others, reach the MyGate support.