Find below customer service details of M.video, Russia. Besides contact details, the page also offers a brief overview of the electronics retailer.
Head Office
ul. Lower Krasnoselskaya 40/12,
p.20, Moscow 105066, Russia
Customer Service
Phone: 8-800-600-777-5
Email: [email protected]
Email: [email protected] (for suppliers)
______
About M.video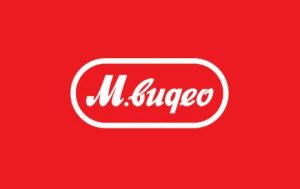 M.video is a leading consumer electronics retail chain in Russia established in the year 1993. One of the top ten largest electronics retailers in the world in terms of sales, the parent group posted revenue of 437.5bn Ruble in 2019. Headquartered at Moscow, the company employs more than 23,000 across the country. As of 2019, M.video operated close to 515 stores that sell smartphones, computers, gadgets, accessories and home appliances. A large chunk of the sales come from the website which records more than 440mn visitors each year.
Shoppers can locate a M.video outlet nearest to their address on the website. The stores are spread across 160+ cities in the country. Internet shoppers can explore the catalog on the website. The homepage features some of the latest and most trending products. Items that are available on discounted price are also featured on the website. There is also a separate Sale section for same. M.video guarantees customers lowest price on products. If customers found the same cheaper elsewhere, the company will compensate the difference amount. The Best Price Guarantee allows you to compare prices with some of the popular retailers and ecommerce portals.
On Mvideo.ru you will find more than 20,000 SKUs to explore. Product categories you will find include televisions, home theater systems, audio accessories, laptops, computers, computer peripherals, smartphones, tablets, cameras, lenses, large kitchen appliances, washers, dryers, vacuum cleaners, air conditioners, garden care products, auto electronics, car accessories, games, software, audio accessories, to name a few. Like all ecommerce platforms, you can filter products by price, size, color and features. On each product, you have details in the form of description, along with specifications and images showing the product. You can compare the product, add to wishlist or read reviews left by other customers. Small business owners and enterprises will find a range of solutions designed under M.video Business.
As for payment, M.video accepts most Visa, MasterCard and Discover credit cards. You can also pay via digital wallets, gift cards or cash on delivery. For those who are short on cash, M.video allows to pay through easy installment. You can also request for credit in loan format. Coming to shipping, you have Standard, Express and Next Day delivery. Most items shipped through Standard delivery are delivered without any extra costs. For those who prefer to shop online and pick up an item at nearest store, you can choose the option during checkout. You might be able to even shop and pick an item in less than 15 minutes. As for returns, M.video allows shoppers to return an item within 14 days for exchange or refund.
For regular shoppers out there, M.video has a loyalty program that rewards for shopping online. Members of M.Club earn points every time they shop online or at store. Members also enjoy cash back and exclusive offers. For complaints or queries on payment, cancellation, refund, installation, warranty, service, career, or others, reach the M.video support.