Contact Mother Dairy: Find below customer service details of Mother Dairy, India, including phone and email. Besides contact details, the page also offers a brief overview of the company. Reach the customer service below for support, complaints or feedback.
Head Office
Mother Dairy Fruit & Vegetable Pvt Ltd,
A-3, Sector-1, Noida,
Uttar Pradesh-201 301
Phone: +91-120-4399500
Customer Service
Phone: 1800 180 1018
Email: [email protected]
______
About Mother Dairy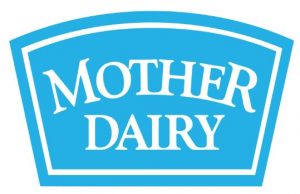 One of the companies that came up as a result of Operation Flood, the world's biggest dairy development programme, was Mother Dairy. Started in Noida in 1974 under the National Dairy Development Board (NDDB), Mother Dairy currently has a revenue in excess of 7000 crores INR and employs over 3500 persons in various capacities.
The brand has a range of products ranging from dairy to fruits and vegetables. The dairy section has manufacturing units that source, market and sell milk and milk products of all varieties including cultured products, ghee, paneer, ice creams and other frozen desserts. It also has a unit that has many products such as fruits and vegetables, frozen vegetables, edible oils, pulses, and a host of processed fruit based foods such as jams, jellies and juices. Their products are a hit with households and feature in their daily grocery shopping lists.
Key among the reasons for the success of Mother Dairy, is the company's strong network of its retail distribution programme and booth system which has helped it reach out to every part of India starting from the Delhi and NCR region to almost every state and district in India making it a pioneer in the field of distribution.
Mother Dairy follows the process of sourcing liquid milk from the dairy cooperatives and village level collection centres, which helps empower the small farmers who raise milch cattle. Following the highest importance of safety norms, Mother Dairy is synonymous with high quality, safe milk. Products are wide ranging – from milk, curd, ghee, butter, milk powder and ice cream under the Mother Dairy brand, to Fresh fruit and vegetables, fruit pulp, concentrates and frozen vegetables under the Safal brand and finally, Dhara brand of cooking oil. This makes it a brand close to the heart of Indian families.
You can locate a Mother Dairy outlet using the store locator on the website. Also get an overview of products there. The Mother Dairy catalog includes Toned Milk, Full Cream Milk, Live Lite, Super-T Milk, Classic Dahi, Ultimate Dahi, Mishti Doi, Slim Dahi, Lassi, Nutrifit, Flavoured Milk, Fresh Paneer, Butter, Cheese Slice, Cheese Cube, Cheese Spread, Fruit Yoghurt, Milkshake, Strawberry Crush, Ice Cream, Choco Bar, Choco Treat, Choco Vanilla, Choconado Cone, Pista Kulfi, Rabri Kulfi, Berri Berri, Chockstar, among others.
Adhering to the highest standards of taste, safety, hygiene and nutrition, it is no wonder then that Mother Dairy enjoys success and the adoration of millions of Indians. If looking for a career with Mother Dairy, you can submit your resume online and explore the various opportunities. For more information or queries on store locations, exports, career, or others, reach the Mother Dairy support.