Find below customer service details of Mopar, US. Besides contact details, the page also offers a brief overview of the automobile company.
Head Office
1000 Chrysler Drive
Auburn Hills, MI 48326-2766
United States
Customer Service
Phone: 1-800-399-2668
Phone: 1-800-521-2779 (roadside assistance)
Phone: 1-866-818-9929 (Mopar Vehicle Protection)
____
About Mopar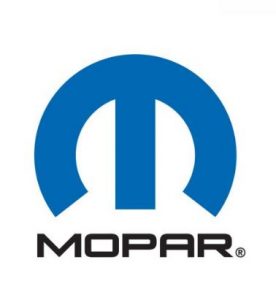 Mopar is a widely known name in the automotive parts industry. A subsidiary of Fiat Chrysler Automobiles, Mopar manufactures and sells parts for Dodge, Chrysler, Fiat and Ram vehicles. Founded in 1937, Mopar is short for Motors and Parts. From high-performance gear to regular parts, Mopar manufactures a wide range of authentic original parts and accessories. Besides supply of parts, Mopar also handles maintenance for Chryler brands. Automobile owners choose Mopar for quality and durability of parts. Mopar catalog currently boasts of more than 500k parts and accessories. It further employs over 7,000, in addition to a network of 34,000 technicians across 150 markets. There are Mopar Express Lanes in over 20 countries offering high quality service and replacement of parts.
Chryler, Fiat, Dodge, Jeep and Ram vehicle owners can visit nearest authorized dealer location for purchasing genuine parts or getting vehicle checked by a Mopar certified technician. You can locate a Mopar dealer by city or zip code on the website. Filter the results by Express Lane Oil Change, Mopar Vehicle Protection, Certified Pre-Owned Vehicles or ones offering Mopar Accessories. Customers can also explore Mopar parts through ecatalog on the website. Popular performance parts include air induction systems, exhaust systems, shaker hoods, wheels, brakes, and suspension upgrades. Other parts include flex plates, shifters, performance engines, carburetors, fuel pumps, rear axle components, torsion bars, suspension seals, clutch discs, pressure plates, electronic ignition systems, electronics, spark plugs, coils, among others.
The Owner's Manual and guides will help vehicle owners get troubleshooting advice and learn the operating instructions. As for warranty, you can sign in to your account on Mopar and download your vehicle's complete warranty. You can also input your vehicle's make, year, and model to get a copy of the limited vehicle warranty offered by FCA US LLC. Registering an account also helps customers keep track of maintenance schedule. The app will help users see recommended maintenance before it is due. The Mopar app also is designed to manage maintenance and repair situations.
The app organises all useful automobile information and presents them through a user friendly dashboard. The app is useful for scheduling service visits, checking recalls, viewing maintenance history and getting roadside assistance. The 24/7 roadside assistance is available for helping with a flat tire, dead battery or other mechanical issues. Vehicle out of warranty? Car owners have the option to purchase Mopar Vehicle Protection plans. For new vehicles, you have Maximum Care (covers over 5,000 components), Added Care Plus (covers 800 major components) and Guaranteed Automotive Protection. The same is also available for pre-owned vehicles. For leased vehicles, Mopar plans include Lease Wear and Tear, Lease Protect and Platinum Lease. According to the website, new vehicle plans can be purchased anytime within 3 years and 36,000 miles of the vehicle's warranty start date. As for the length, the protection is offered with a wide variety of time and mileage terms. For complaints or queries on dealer locations, maintenance, warranty, refund, or others, reach the Mopar support.