Find below customer service details of Moncler. Besides contact details, the page also offers a brief overview of the luxury fashion brand.
Head Office
Moncler S.p.A.
Via Stendhal 47,
20144 – Milan, Italy
Support
Phone: 00 800 10204000 (UK)
Phone: +1 888 320 9162 (US/Canada)
Phone: 8008526758 (Singapore)
Phone: 1800953657 (Australia)
Phone: 0120-977-747 (Japan)
Phone: 00 800 10204000 (Europe)
_____
About Moncler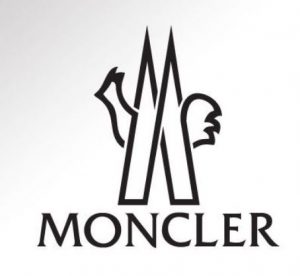 Moncler is a popular luxury designer brand founded in 1952. Moncler is short for the Italian village Monestier-de-Clermont, the place where it had its origin. Today, the brand is headquartered at Milan and employs more than 4,200 to manage its operations around the world. Popular for its skiwear collections, Moncler sells products through directly operated stores, authorised outlets and online stores. There are more than 200 stores across Asia, Europe, the Americas and Middle East. In 2019, Moncler posted revenue of close to € 1,627 mn.
The latest of Moncler's outwear collections can be explore on the website. The products are a combination of technology, with design and innovation. The availability of store locator on the website makes it easy to locate an outlet to shop Monclear products. Countries where Moncler has active presence include the UK, US, South Korea, China, Japan, France, Germany, Italy, Switzerland, Spain, Russia, Portugal and Netherlands. Those who enjoy Internet shopping can explore products on the estore by keyword or category.
The apparel manufacturer and lifestyle brand has products designed for men, women and children. Currently, you can shop for tshirts, light jackets, winter jackets, raincoats, sweatshirts, shirts, shorts, trousers, dresses, skirts and tops. Other products include shoes, hats, scarves, eyewear, bags, to name a few. When you click on a product, you can read the description which provides an overview of the item along with features. Also find other relevant information like size, color, and material used. There is a size guide to help shoppers pick the right size of item.
Shopping on Moncler.com can be done using Visa, MasterCard, American Express, JCB and PayPal. During checkout, you have the option to choose standard or express shipping. While the standard shipping takes 4-6 working days, you can expedite delivery by opting for the latter. For unhappy customers, Moncler has a return policy in place. The company allows customers to return an item for full refund within 14 days of purchase. Shoppers can also exchange the item at nearest boutique. To view, cancel and manage order shoppers can sign in to their account on the website. For complaints or queries on offers, cancellation, refund, shipping, career, or others, reach the Moncler support.