Find below the customer service details of MNC Vision, Indonesia. Besides contact details, the page also offers a brief overview of the television company.
Head Office
MNC Tower, 26th Floor,
Jalan Kebon Sirih Kav.
17-19 Jakarta Pusat,
10340 Indonesia
Customer Service
Phone: (021) 21 500 900
Phone: 089622600503 (WhatsApp)
Email: [email protected]
_____
About MNC Vision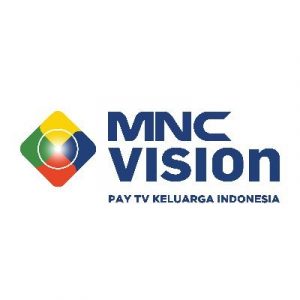 Formerly known as Indovision, MNC vision is a subscription-based DBS (direct broadcast satellite) service in Indonesia. MNC Vision is owned by PT MNC Sky Vision Tbk, which is a subsidiary of the Media Nusantara Citra. One of the oldest subscription-based services, MNC Vision has been catering to customers since 1994. The company was founded as Indovision, and the operations started with a five-channel C-Band DBS analog service. Indovision used the Palapa C-2 satellite for the transponder and broadcasting system and partnered with Star TV, HBO, and Discovery for content. In 1997, the company terminated the analog service and shifted its focus towards digital services. In 2018, the company selected a suite of channels and marketed the channel group as Top TV. It was later discontinued in 2017 when Indovision went through a major rebranding program to become MNC Vision. Top TV and Okevision, a separate service, collaborated to form the MNC Vision. MNC Vision provides 5 channels in HD, including HBO HD, Fox Movies Premium HD, Disney XD HD, National Geographic Channel HD, and Fox Sports 3 HD. 
MNC Vision currently provides a choice of 137 channels, which contains 32 exclusive channels. Currently, the largest DTH operator in Indonesia, the company has a market penetration of 70% when it comes to cable and satellite subscribers. MNC Vision use the S-Band frequency, which makes it suitable for the tropical regions of Indonesia. The company is known to provide the best local channels at very affordable rates. MNC Media is the owner of Media Nusantara Citra, which is the largest media in the country, owning few terrestrial national television channels such as MNCTV, GTV, and RCTI. Besides the channels, MNC Media also owns tabloids, newspapers, radio networks, magazines, and the largest content library in Indonesia. MNC Vision offers different packages for customers, including the Vision Family and Vision Starter. Customers can further choose the package category from entertainment, kids, lifestyle, knowledge, or movies. 
If you are a loyal customer, the MNC Rewards loyalty program might be just for you. The program is designed to reward loyal customers with many privileges in the form of best deals, points and bonuses. The MNC Vision homepage offers a showtime search bar wherein customers can look for the programs that will be aired on different channels for a specific date. The website also facilitates payments for the services, so that you do not have to leave the comfort of your home to pay the bill. Just enter your customer number and proceed to make payment. MNC Vision accepts payments of all major credit and debit cards. For any complaint, query, or feedback, the customer assistance team is available on the phone or email.